Marketing Results
Check here for information about the results generated by the Office of Tourism's marketing efforts and related industry performance.
Campaign Results Decks
Explore research and studies on seasonal results reports, trackers, and much more.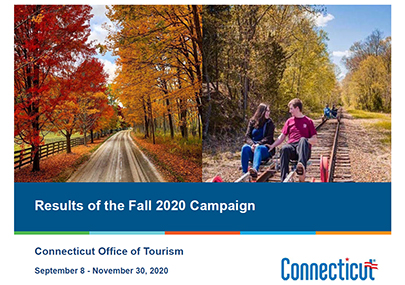 2020 Fall Marketing Results
The Office of Tourism's fall campaign sought to mitigate the impact of COVID-19 on the state's tourism industry. Building upon the successful "So Good To See You, Connecticut" campaign from the summer, was updated for the fall to inspire state residents and nearby visitors to explore all there is to see/do in CT safely.
Tourism Tracker Results
Stay up to date on how tourism marketing initiatives are progressing in Connecticut. Take a look at the latest facts and figures in our latest report.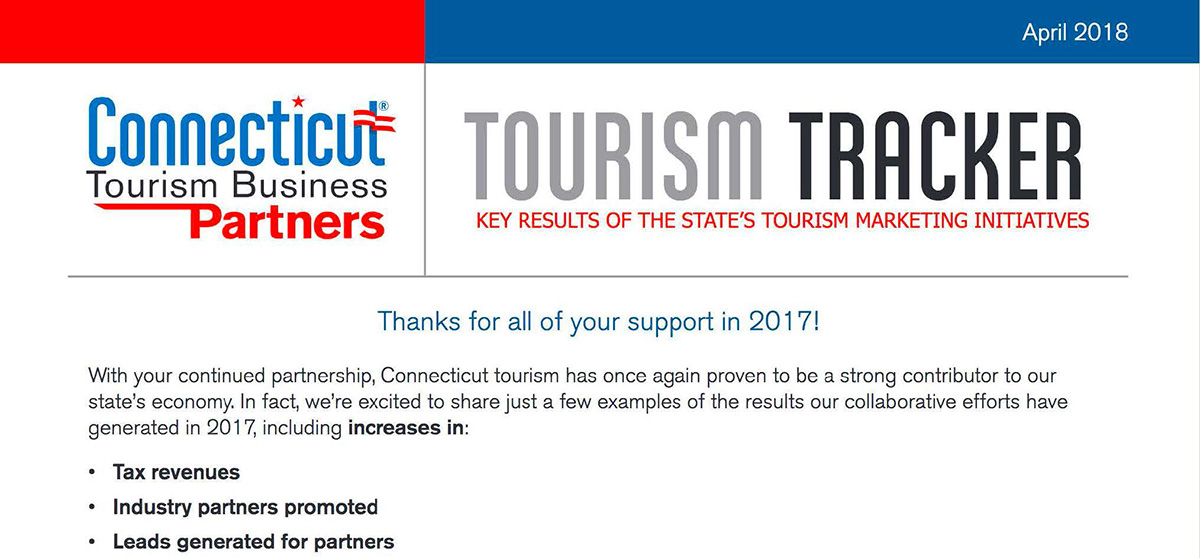 Tourism Tracker - April 2018
With your continued partnership, Connecticut tourism has once again proven to be a strong contributor to our state's economy.
CTvisit.com Stats
CTvisit.com is a great resource for visitors and residents alike, but it's also a strong platform for partners. Learn more about using it to optimize your business.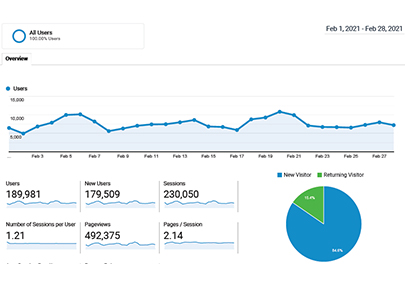 February 2021
February 2021 CTvisit.com continued the trend of there being an increase in the amount of page views to our partner listing pages over February 2020, in all partner categories of attractions, accommodations and restaurant listings. This helped generate over 135,000 click throughs to our partner's websites, an average of over 4,834 leads generated per day.