Marketing Results
Check here for information about the results generated by the Office of Tourism's marketing efforts and related industry performance.
Campaign Results Decks
Explore research and studies on seasonal results reports, trackers, and much more.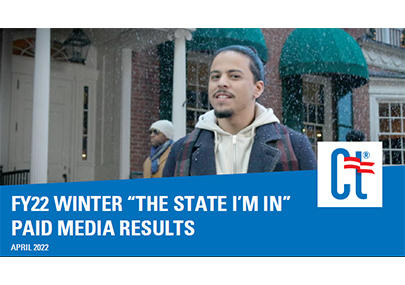 2021-22 Winter "The State I'm In" Campaign Results
The Office of Tourism's "The State I'm In" Winter 2021-22 campaign review.
Tourism Tracker Results
Stay up to date on how tourism marketing initiatives are progressing in Connecticut. Take a look at the latest facts and figures in our latest report.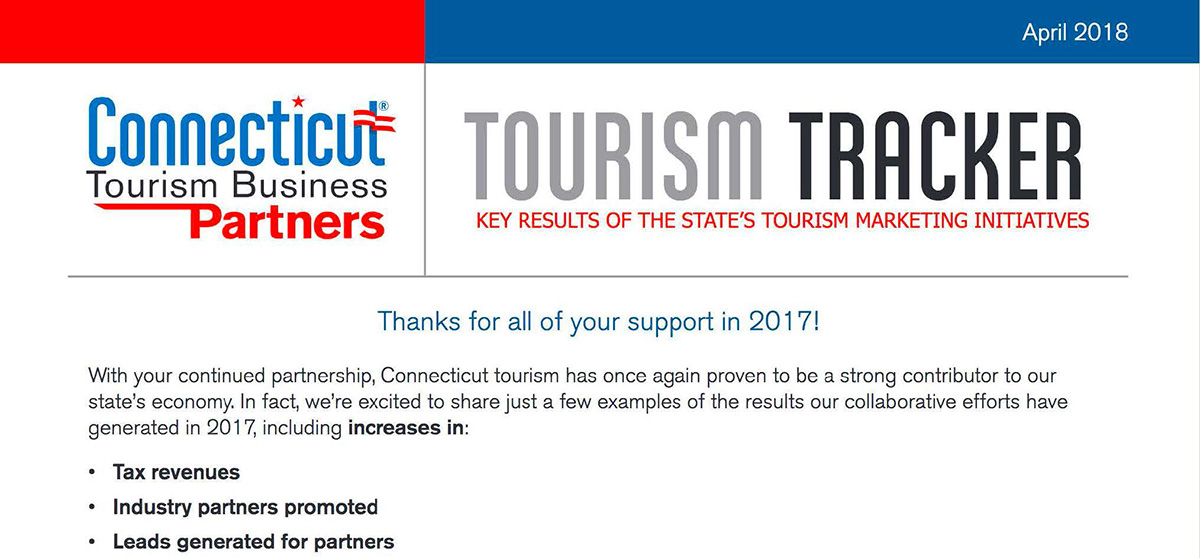 Tourism Tracker - April 2018
With your continued partnership, Connecticut tourism has once again proven to be a strong contributor to our state's economy.
CTvisit.com Stats
CTvisit.com is a great resource for visitors and residents alike, but it's also a strong platform for partners. Learn more about using it to optimize your business.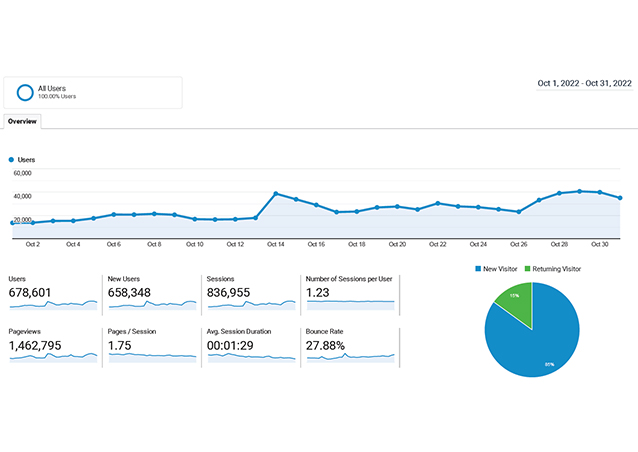 October 2022
October 2022 - CTvisit.com had bounce back month in October 2022. We had over 836,000 visits to the site in October a 9.44% increase over October 2021. The 836,000 plus visits in October did continue our year-to-date increase over 2021 through the end of October to 5.10%. Additionally this October's monthly referrals to our in state tourism industry partner websites produced over 131,000 leads, an average of over 4,200 outbound clicks to our partners sites per day.