Content & PR Plans
The Office of Tourism writes articles and pitches topics to media sources. See below for a list of upcoming topics. If you have offerings (including photography) relevant to any of these topics, please send us a note.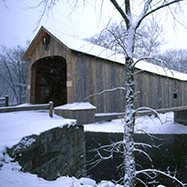 Road Trips for Winter
After the pandemic, road trips are gaining popularity among travelers. We want to give consumers a variety of road trip routes and itineraries which recommend things to see and do, places to stay and places to eat. Is your restaurant ideal for a quick bite? Would your attraction make a unique road trip stop? Is your hotel a road trip must-stay? We'd like to hear your ideas. Be sure to send us your photos too!
Input Due Date: 10/15/2022
Date Article Published: 11/15/2022
Input due: 2022-10-15