Search
To find where your business has been featured in the Office of Tourism's advertising, PR, emails, and articles in the last year or more, type your business name in the search box below. As you type, you'll see a drop down list of matches. Select your business name to see results.
3 Result(s) in Wicked Tulips Flower Farm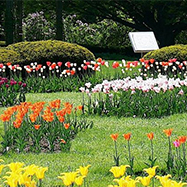 After the year we've had, everyone deserves to celebrate what we're thankful for – especially Mom! Mother's Day festivities may still be a bit different this year, but that doesn't mean we can't give Mom a truly fantastic day. Here are some great ideas for 2021.
Featuring: Abigail's Grille & Wine Bar | Adventure Park at Storrs | Adventure Park at the Discovery Museum | Arethusa Farm | Argia Mystic Cruises | Bartlett Arboretum & Gardens | Brass City Raceway & Axe Throwing | Brewery Legitimus | Brick + Wood | Bridgewater Chocolate Factory Retail Store - Brookfield | Brignole Vineyards | Cabela's | Chamard Vineyards | City of Bridgeport | City of Danbury | City of Middletown | City of Milford | City of Norwalk | City of Shelton | Connecticut River Valley Inn | Divine Treasures | Elizabeth Park Rose Gardens | Fascia's Chocolates | Fife 'n Drum Restaurant & Inn | Fifth State Distillery | Firefly Hollow Brewing Company | Fresh Salt at Saybrook Point Resort & Marina | Gouveia Vineyards | Grass & Bone | Hartford Yard Goats | HighFlyer Zipline at Foxwoods Resort Casino | Hilton Mystic | Hopkins Vineyard | Jones Family Farms | Kensington's at The Spa at Norwich Inn | Lyman Orchards Golf Club | Madison Beach Hotel | Matches Tavern | Maugle Sierra Vineyards & Winery | Miranda Vineyard | Mohegan Park & Memorial Rose Garden | Montana Nights Axe Throwing | Munson's Chocolates | Mystic Knotwork | Nomads Outdoor Adventure | Odin's Keep Axe House | On Track Karting | Pardee Rose Gardens | Pine & Iron Axe Throwing - Hartford | Pine & Iron Axe Throwing - New Haven | Problem Solved Brewery | RiverQuest | Rocks 21 | Roseland Cottage Museum | S&P Oyster Co. | Saltwater Farm Vineyard | Sharpe Hill Vineyard | Skydive Danielson | Smash Avenue | Stony Creek Brewery | Supercharged Powered by Mohegan Sun - Indoor Karting & Trampoline Park | The Promenade Shops at Evergreen Walk | The Sculpture Mile | Town of Avon | Town of Branford | Town of East Hampton | Town of Fairfield | Town of South Windsor | Town of Southington | Town of Woodbury | Two Roads Brewing Company | Urban Lodge Brewing | Wall to Wall: The New London Mural Walk | Water's Edge Resort & Spa | White Flower Farm | Wicked Tulips Flower Farm | Wickham Park | Willimantic Brewing Company | Willoughby's Coffee & Tea (New Haven) | Winvian Farm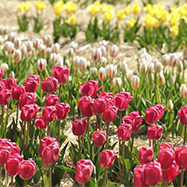 Still in need of some last-minute plans for Mother's Day? From flower picking to a spa day to sipping some vino, you can find it all right here in Mystic Country. Give Mom a break from planning and let us do it for you this year.
Featuring: Saltwater Farm Vineyard | Stonington Vineyards | The Spa at Norwich Inn | Wicked Tulips Flower Farm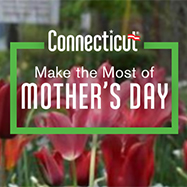 Make the Most of Mother's Day
Overview: It's time to celebrate someone truly special: Mom! And after the year we've had, she deserves an unforgettable day. From mouthwatering brunch menus to one-of-a-kind gift ideas, family fun, and much more, here's your guide to safely celebrating Mother's Day in Connecticut.
Audience: Consumer
Sent: 2021-04-23
Featuring: Abigail's Grille & Wine Bar | Adventure Park at Storrs | Adventure Park at the Discovery Museum | Arethusa Farm | Argia Mystic Cruises | Bartlett Arboretum & Gardens | Brass City Raceway & Axe Throwing | Brewery Legitimus | Brick + Wood | Bridgewater Chocolate Factory Retail Store - Brookfield | Brignole Vineyards | Cabela's | Chamard Vineyards | City of Bridgeport | City of Middletown | City of Milford | City of Norwalk | Divine Treasures | Elizabeth Park Rose Gardens | Fascia's Chocolates | Fife 'n Drum Restaurant & Inn | Fifth State Distillery | Firefly Hollow Brewing Company | Fresh Salt at Saybrook Point Resort & Marina | Gouveia Vineyards | Grass & Bone | Hartford Yard Goats | HighFlyer Zipline at Foxwoods Resort Casino | Hilton Mystic | Hopkins Vineyard | Jones Family Farms | Kensington's at The Spa at Norwich Inn | Lyman Orchards Golf Club | Madison Beach Hotel | Matches Tavern | Maugle Sierra Vineyards & Winery | Miranda Vineyard | Mohegan Park & Memorial Rose Garden | Montana Nights Axe Throwing | Munson's Chocolates | Mystic Knotwork | Nomads Outdoor Adventure | Odin's Keep Axe House | On Track Karting | Pardee Rose Gardens | Pine & Iron Axe Throwing - Hartford | Pine & Iron Axe Throwing - New Haven | Rocks 21 | Roseland Cottage Museum | S&P Oyster Co. | Saltwater Farm Vineyard | Sharpe Hill Vineyard | Skydive Danielson | Smash Avenue | Stony Creek Brewery | Supercharged Powered by Mohegan Sun - Indoor Karting & Trampoline Park | The Promenade Shops at Evergreen Walk | The Sculpture Mile | Town of Avon | Town of Branford | Town of East Hampton | Town of Fairfield | Town of Southington | Town of Woodbury | Two Roads Brewing Company | Urban Lodge Brewing | Wall to Wall: The New London Mural Walk | Water's Edge Resort & Spa | White Flower Farm | Wicked Tulips Flower Farm | Wickham Park | Willimantic Brewing Company | Willoughby's Coffee & Tea (New Haven) | Winvian Farm