Search
To find where your business has been featured in the Office of Tourism's advertising, PR, emails, and articles in the last year or more, type your business name in the search box below. As you type, you'll see a drop down list of matches. Select your business name to see results.
4 Result(s) in We-Li-Kit Farm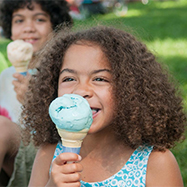 Nothing licks a hot summer day like ice cream! Whether you're on the shoreline, on an inland adventure, or driving along a scenic road in the Quiet Corner, the Sundae Drives brochure will take you to some of the best ice cream that eastern Connecticut has to offer. So what are you waiting for? Hit the ice cream trail!
Featuring: Buttonwood Farm Ice Cream | Ekonk Hill Turkey Farm | Hallmark Drive-In | Hank's Dairy Bar | Michael's Dairy | Mystic Drawbridge Ice Cream | Salem Valley Farms Ice Cream | The Farmer's Cow Calfe & Creamery | UConn Dairy Bar | We-Li-Kit Farm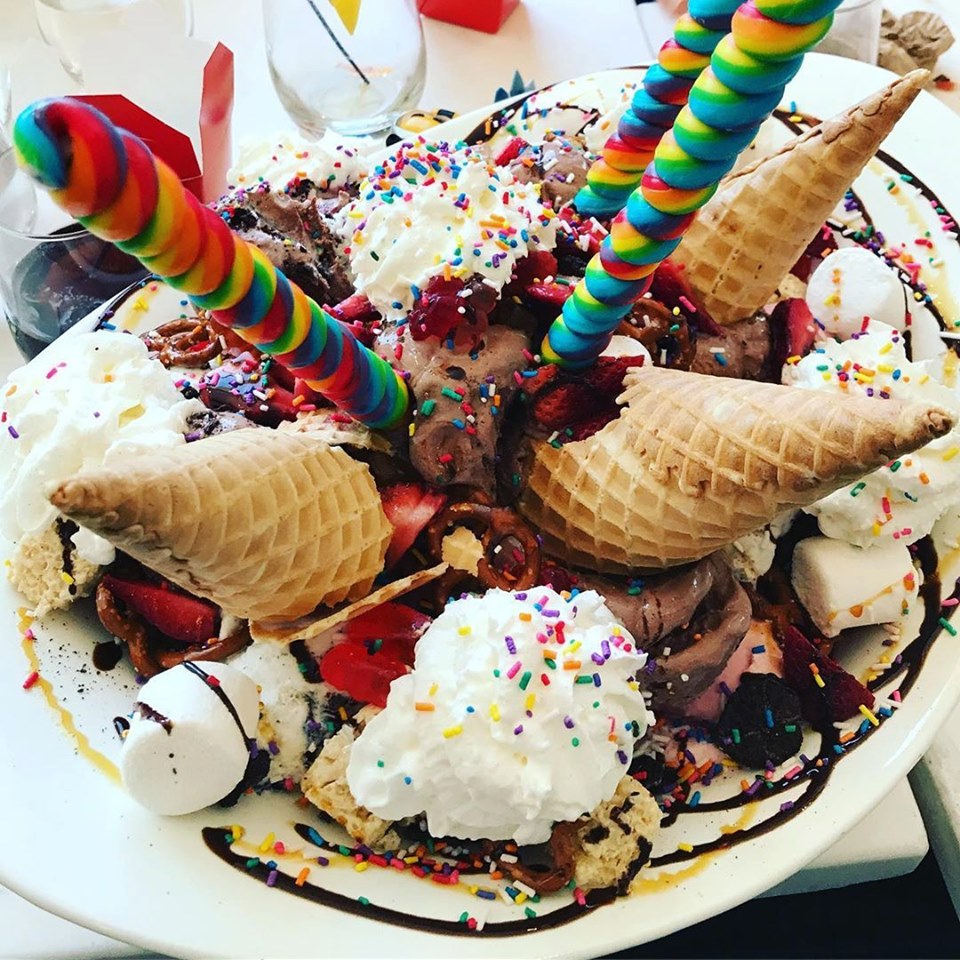 Why just have ice cream, when you can have an insta-worthy ice cream experience? Whether it's served in an unusual setting, or flash-frozen right in front of you, or it's an over-the-top work of art—Connecticut is full of innovative twists on this classic treat. With our Instagrammable Connecticut series, we're sharing posts featuring Connecticut's photogenic adventures
Featuring: Capital Ice Cream | Ferris Acres Creamery | Kloter Farms | Milkcraft - Fairfield | Mystic Drawbridge Ice Cream | Sugar Factory American Brasserie | Town of Fairfield | Town of Granby | Town of Rocky Hill | Town of Wethersfield | We-Li-Kit Farm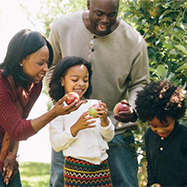 No matter the season, Connecticut is your one-stop spot for family fun. Here you can enjoy the distinct seasons and take in spring flower festivals, make a summer splash at the beach or a water park, admire the fall foliage or find downhill thrills at a winter ski resort. Whether you've got young kids or a teen that's hard to please, Connecticut offers adventures, year-round.
Featuring: Action Wildlife Foundation | Adventure Park at Storrs | Adventure Park at the Discovery Museum | Andrews Homestead (1760) | Angevine Farm | Ashford Dairy Bar | BAR | Bigelow Hollow State Park | Blue Jay Orchards | Bohemian Pizza | Buttonwood Farm Ice Cream | Campbell Falls State Park Reserve | Capital Ice Cream | Cheney Homestead (c.1785) | City of Milford | City of New Britain | City of New Haven | City of Stamford | Colony Grill | Connecticut Audubon Society Center at Fairfield | Connecticut Science Center | Connecticut Trolley Museum | Connecticut's Beardsley Zoo | Crystal Lake | Devil's Hopyard State Park | Domenic's & Vinnie's - Southington | Elizabeth Park Rose Gardens | Escape New Haven | Essex Steam Train & Riverboat | EverWonder Children's Museum | Flamig Farm | Fort Stamford | Frank Pepe Pizzeria Napoletana - New Haven | Giuffrida Park | Goodwin Park | Hidden Valley Preserve | HighFlyer Zipline at Foxwoods Resort Casino | Historic Ship Nautilus & Submarine Force Museum | Hollister House Garden | IT Adventure Ropes Course | Johnny Appleseed's Farm | Lutz Children's Museum | Lyman Orchards | Mansfield Hollow State Park | MindBreak Escape Rooms | Modern Apizza | Mohawk Mountain Ski Area | Mount Tom State Park | Mystic Aquarium | Mystified Escape Rooms | Nathan Hale Homestead (1776) | New England Air Museum | Niantic Children's Museum | Pachaug State Forest | Panic Room | Pizza Pete's | Powder Ridge Mountain Park & Resort | Quassy Amusement & Waterpark | Ray of Light Farm | Rogers Orchards Sunnymount Farm | Roseland Cottage Museum | Sally's Apizza | Sea Swirl of Mystic | Seaside Shadows Haunted History Tours | Sky Zone - Norwalk | Sugar Factory American Brasserie | Tankerhoosen Valley - Vernon's Green Valley | The Children's Museum | The Dudley Farm Museum | The Maritime Aquarium at Norwalk | The Mark Twain House & Museum | Thorncrest Farm, LLC & Milk House Chocolates | Town of West Hartford | Tulmeadow Farm Store and Ice Cream Shop | University of Connecticut Animal Barns Self-Guided Tours | We-Li-Kit Farm | White Memorial Conservation Center Museum | Whittle's Willow Spring Farm | Wickham Park
WRCH-FM
Weekly radio and online spot highlighting things to do and see in Connecticut.
Published Date: 2020-07-14
Featuring: Arethusa Farm | Mystic Drawbridge Ice Cream | Town of Granby | We-Li-Kit Farm