Search
To find where your business has been featured in the Office of Tourism's advertising, PR, emails, and articles in the last year or more, type your business name in the search box below. As you type, you'll see a drop down list of matches. Select your business name to see results.
4 Result(s) in The North House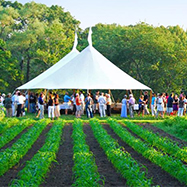 Connecticut has a long-standing reputation for fine dining, as well as a strong farming heritage. Many of the restaurants here have depended upon locally grown foods and products for generations — long before there was a "farm-to-table movement." Today, we're proud of the many chefs and culinary professionals who build their innovative menus around sustainable, local ingredients, and we're honored to have so many of the farmers, fishermen and other producers continue to bring the freshest, finest product to our tables.
Featuring: Arethusa al tavolo | Back 40 Kitchen | Bailey's Backyard | City of New Haven | Dinners at the Farm | Heirloom at the Study | Millwright's Restaurant | Miya's Sushi | Oyster Club | Present Company | River Tavern | Schoolhouse at Cannondale | Stone Row Kitchen + Bar | Sugar & Olives | The North House | The Spread | Town of Newington | Town of Simsbury | Town of Trumbull | Town of Westport | Winvian Farm | ZINC Restaurant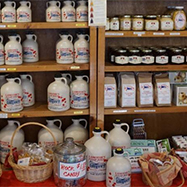 Maple season is a wonderful time in Connecticut! From early February to late March, you can find Connecticut maple farms hard at work tapping the state's first agricultural product – and you can find all of Connecticut celebrating alongside them. From fun events, to syrup farms, to signature maple treats, Connecticut is marvelously maple. So, make it a maple day (or month) and check out these great ways to celebrate maple season in Connecticut.
Featuring: A.C. Petersen Farms | Ambler Farm | Bats of Bedlam Maple Farm | City of Norwalk | City of Stamford | Craft 260 Beer Bar Bistro | Flanders Nature Center/Land Trust | Geronimo Bar & Grill | Gofer Ice Cream (Stamford) | Hungry Tiger Music Club & Cafe | Hydeville Sugar Shack | J House Greenwich | Lamothe's Sugar House | Litchfield Distillery | Lyman Orchards | Mia's Prime Time Cafe | New Canaan Nature Center | Northwest Park & Nature Center | Stamford Museum & Nature Center | Stamford Museum & Nature Center | Sweet Wind Farm Sugarhouse & Farm Stand | The Dudley Farm Museum | The North House | The Sloppy Waffle | The Vanilla Bean Café | Town of East Lyme | Town of Hebron | Town of New Milford | Town of Redding | Town of Watertown | Town of Westport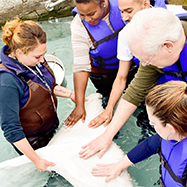 After so many of us missed beloved family events and holiday parties with loved ones, we're ready to make up for lost time. And nothing says quality time like traveling together! From cozy accommodations and delicious dining to active adventures, arts & culture, outdoor fun, and beyond, we've gathered ways to get away with grandparents, grandkids, and everyone in between.
Featuring: 1754 House Inn, Restaurant & Tavern | 85 Main | Abigail's Grille & Wine Bar | Adventure Rooms | Ambler Farm | Arethusa Farm | Ashley's Ice Cream (Hamden) | Barker Character, Comic & Cartoon Museum | Bishop's Orchards Farm Market & Winery | Brignole Vineyards | Buell's Orchard | Chester's Barbecue | City of New Haven | Clark Farms at Bushy Hill Orchard | Club Getaway | Comfort Inn & Suites - Dayville | Connecticut Science Center | Connecticut Trolley Museum | Connecticut Voyager Balloons | Connecticut's Beardsley Zoo | Consiglio's Restaurant | Custom House Maritime Museum | Denmo's Dairy & Snack Bar | DoubleTree by Hilton - Bristol | Fascia's Chocolates | Fire at the Ridge | Flamig Farm | Fort Hill Farms | Foxwoods Resort Casino | Frank Pepe Pizzeria Napoletana - New Haven | Gouveia Vineyards | Guided Flyfishing Trips-Housatonic River Outfitters | Hampton Inn Shelton | Hank's Restaurant | Harbor View Landing | Hartford Yard Goats | Homewood Suites by Hilton Wallingford/Meriden | Interlaken Inn, Resort & Conference Center | J. Timothy's Taverne | Jesse Camille's Restaurant | Jones Family Farms | Lenny & Joe's Fish Tale Restaurant (Westbrook) | Louis' Lunch | Lyman Orchards | Madison Beach Hotel | Main Stream Canoes & Kayaks | Market Grille | Market Place Tavern | Max Burger | Max a Mia Ristorante | Mew Haven Cat Cafe | MindBreak Escape Rooms | Modern Apizza | Mohegan Sun | Mystic Aquarium | Mystic Diner | Mystic Drawbridge Ice Cream | Mystic Marriott Hotel | Mystic Pizza | Mystic Seaport Museum | Mystified Escape Rooms | New Britain Bees | New England Air Museum | New England Carousel Museum | New England Science & Sailing | New Haven Village Suites | O'Neill's Pub & Restaurant | Ocean Pizza Restaurant | Olde Mistick Village | Olde Tymes Restaurant | Oyster Club | PEZ Visitor Center | Paradise Hills Vineyard & Winery | Parkville Market | Putnam River Trail | Ray of Light Farm | Rose's Berry Farm | Sally's Apizza | San Marino Restorante Italiano | Saybrook Point Resort & Marina | Shore Line Trolley Museum | Sift Bake Shop | Sign of the Whale | SpringHill Suites by Marriott - Milford | Steamboat Inn | StoneBridge Restaurant | Team vs Time - Premier Room Escape | The Courthouse Bar & Grille | The Essex Public Market & Food Hall | The Inn at Storrs | The Little Pub Restaurant | The Maritime Aquarium at Norwalk | The North House | The Place | The Shops at Nature's Art Village | The Vanilla Bean Café | Thompson Speedway Motorsports Park | Town of Granby | Town of Woodbridge | Tyrone Farm | Water's Edge Resort & Spa | Webb Mountain Discovery Zone | Wells Hollow Creamery | Woodstock Orchards LLC
Connecticut Post, CT Insider, Greenwich Time, New Haven Register, Stamford Advocate, The Hour, The Middletown Press, the Register Citizen
Online article highlighting filming locations in Connecticut for Hallmark holiday films.
Published Date: 2021-12-02
Featuring: Avon Theatre Film Center | Bill's Bread & Breakfast | Bradley Playhouse | City of Hartford | City of Norwich | Goodwin Park | Griswold Inn | Harkness Memorial State Park | Heirloom Market at Comstock Ferre | Lucky Lou's Bar & Grill | Noah's Restaurant | Republic Gastropub | Seasons Restaurant | Silas W. Robbins House | The Hare & The Hound | The North House | Town of Avon | Town of Essex | Town of Putnam | Town of Stonington | Town of Wethersfield | Webb-Deane-Stevens Museum