Search
To find where your business has been featured in the Office of Tourism's advertising, PR, emails, and articles in the last year or more, type your business name in the search box below. As you type, you'll see a drop down list of matches. Select your business name to see results.
4 Result(s) in The Bistro at Chamard Vineyards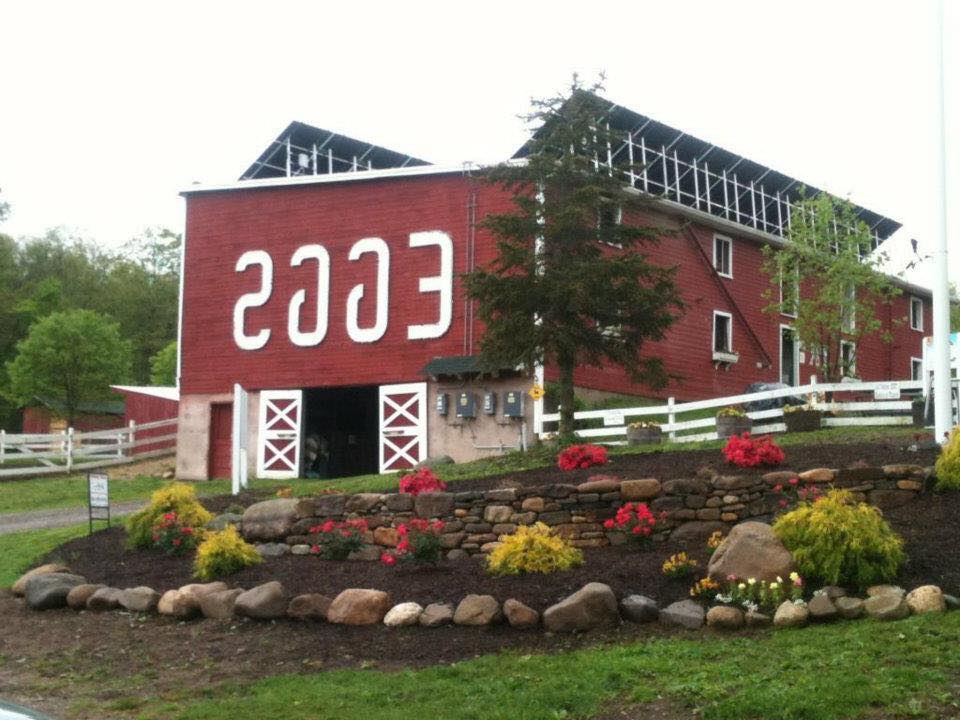 What's better than knowing where your food comes from? Knowing how it's made! Connecticut is proud of all the locally-sourced food that can be found in its communities. And now, residents and visitors don't just get to taste the local eats, but they can see for themselves how it's grown/made. Enjoy a few of Connecticut's cool "agritourism" experiences for yourself.
Featuring: Arethusa al tavolo | Creamery Brook Bison | Dinners at the Farm | Flamig Farm | Present Company | The Bistro at Chamard Vineyards | Thorncrest Farm, LLC & Milk House Chocolates | Town of East Lyme | Town of Mystic | Town of Weston | Town of Westport | UConn Dairy Bar | University of Connecticut Animal Barns Self-Guided Tours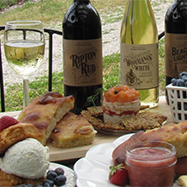 Most wineries welcome picnics, and many offer bites to enhance the tasting experience, such as cheese, bread and chocolate. Others have snacks for sale in a market setting, like locally made cheeses, breads, jams, baked goods and meats. But a few vineyards along the Connecticut Wine Trail also offer richer dining experiences on site or nearby, with chef-inspired menus that require reservations, often weeks in advance. Here a few of the wonderful fine dining options close to the heart of Connecticut's vineyards.
Featuring: Gouveia Vineyards | Hopkins Inn | Jones Family Farms | Sharpe Hill Vineyard | The Bistro at Chamard Vineyards
Autumn Color You'll Fall For!
Overview: Discover our Top 10 foliage drives to see Connecticut in all its autumn glory.
Audience: Consumer
Sent: 2019-09-30
Featuring: Abbey's Lantern Hill Inn | Adventure Park at Storrs | American Museum of Tort Law | Antiques Marketplace | Arrigoni Winery | Barker Character, Comic & Cartoon Museum | Bishop's Orchards Farm Market & Winery | Boardman House Inn | Candlelight Farms Inn | Chatfield Hollow Inn | City of New London | Clarke Outdoors | Collinsville Canoe & Kayak | Connecticut Bed & Breakfast/Bicycle Trail | Connecticut Shoreline Bike/Boat Tour | Connecticut Wine Country | Copper Beech Inn | Creamery Brook Bison | Danbury Railway Museum | Dev's on Bank | Devil's Hopyard State Park | Ekonk Hill Turkey Farm | Empower Adventure Park at Nomads | Enders State Forest | Essex Steam Train & Riverboat | Gelston House | Gillette Castle State Park | Guilford Art Center | Hank's Dairy Bar | Hartford Flavor Company | Hickory Hill Orchards | Hopkins Inn | Hopkins Vineyard | Hotel Zero Degrees Norwalk | Inn at Harbor Hill Marina | Inn at Middletown | Jonathan Edwards Winery | Kent Falls State Park | Kent Victorian Lodging & Vacation Rental | Lady Katharine Cruises - Middletown | Lost Acres Vineyard | Maple Bank Farm | Matterhorn Mini Golf | Mount Tom State Park | Mystic Sweets & Ice Cream Shoppe | Old Furnace State Park | Olde Mistick Village | Powder Ridge Mountain Park & Resort | Preston Ridge Vineyard | Prudence Crandall Museum | Railroad Museum of New England/Naugatuck Railroad Company | RiverQuest | RiverQuest | Sharpe Hill Vineyard | Sharpe Hill Vineyard | Shore Line Trolley Museum | Stanton House Inn | Steamboat Inn | Stew Leonard's Norwalk | Sweet Claude's Ice Cream Parlor | Sweet Wind Farm Sugarhouse & Farm Stand | Talcott Mountain State Park | Talcott Mountain State Park | The Bistro at Chamard Vineyards | The Cooking Company (Haddam) | The Crossings Restaurant & Brew Pub | The Inn at Woodstock Hill | The Inn at Woodstock Hill | The Simsbury Inn | These Guys Brewing Company | Time Out Taverne | Town of Chester | Town of Falls Village (Canaan) | Town of Litchfield | UConn Dairy Bar | West Street Grill | White Silo Farm & Winery | Woodbury Antiques Trail | Yale University Visitor Center
Boston.com
Online article highlighting things to see and do in New England.
Published Date: 2018-11-27
Featuring: B.F. Clyde's Cider Mill | Bishop's Orchards Farm Market & Winery | Bruce Museum | Chamard Vineyards | Connecticut Wine Country | Fresh Salt at Saybrook Point Resort & Marina | Lighthouse Point Park | Mystic Aquarium | Mystic Seaport Museum | Saybrook Point Resort & Marina | Shore Line Trolley Museum | Stony Creek Brewery | The Bistro at Chamard Vineyards