Search
To find where your business has been featured in the Office of Tourism's advertising, PR, emails, and articles in the last year or more, type your business name in the search box below. As you type, you'll see a drop down list of matches. Select your business name to see results.
4 Result(s) in Simsbury Historical Society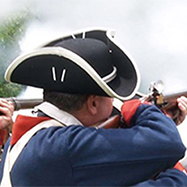 We remember.
Overview: Monday, May 27th is Memorial Day in Connecticut. Honor this American day of remembrance with a trip to one of Connecticut's many historic museums. From Memorial Day through Labor Day, our military families visit for free.
Audience: Consumer
Sent: 2019-05-23
Featuring: American Clock & Watch Museum | Art Museum at the University of Saint Joseph | Avery-Copp House | Barker Character, Comic & Cartoon Museum | Barnes Museum (c.1836) | Bellamy-Ferriday House & Garden | Bruce Museum | Butler-McCook House & Garden | Canton Historical Museum | Connecticut Historical Society Museum and Library | Danbury Museum | Denison Homestead Museum - Pequotsepos Manor (1717) | Denison Pequotsepos Nature Center | Ebenezer Avery House | EverWonder Children's Museum | Fairfield Museum & History Center | Greenwich Historical Society | Harriet Beecher Stowe Center | Hempsted Houses | Henry Whitfield State Museum | Hungerford Nature Center | Hyland House Museum (1713) | Imagine Nation, A Museum Early Learning Center | Indian & Colonial Research Center | Institute for American Indian Studies | KidsPlay Children's Museum | Leffingwell House Museum | Lutz Children's Museum | Lyman Allyn Art Museum | Mattatuck Museum | Nathan Hale Homestead | New Britain Museum of American Art | New England Civil War Museum | New Haven Museum | Old New-Gate Prison & Copper Mine | Phelps-Hatheway House | Prudence Crandall Museum | Roseland Cottage Museum | Simsbury Historical Society | Slater Memorial Museum | Stanley-Whitman House | Stepping Stones Museum for Children | The Mark Twain House & Museum | Tolland Historical Society | Vintage Hi Fi Museum | Wadsworth Atheneum Museum of Art | Yale Center for British Art | Yale Peabody Museum of Natural History | Yale University Art Gallery
WRCH Lite 100.5
Weekly radio and online spot from WRCH Lite 100.5 highlighting wedding venues and places to have tea in line with the theme of the Royal Wedding.
Published Date: 2018-05-15
Featuring: Mrs. Bridges' Pantry | Roger Sherman Inn | Simsbury Historical Society
Patch, The Hartford Courant
Online article highlighting attractions in Simsbury that are taking part in Connecticut Open House Day.
Published Date: 2018-06-03
Featuring: Connecticut Art Trail | Old Drake Hill Flower Bridge | Red Stone Pub | Simsbury Historical Society | The Storyteller's Cottage | Town of Simsbury
WTNH.com
Online article highlighting fun places to go this winter.
Published Date: 2022-02-11
Featuring: Connecticut Air & Space Museum | IT Adventure Ropes Course | Mohawk Mountain Ski Area | Mohawk State Forest | Mount Southington Ski Area | New England Air Museum | Powder Ridge Mountain Park & Resort | Project Oceanology | Simsbury Historical Society | Ski Sundown | Supercharged Powered by Mohegan Sun - Indoor Karting & Trampoline Park | The Maritime Aquarium at Norwalk | Winding Trails Cross Country Ski Center