Search
To find where your business has been featured in the Office of Tourism's advertising, PR, emails, and articles in the last year or more, type your business name in the search box below. As you type, you'll see a drop down list of matches. Select your business name to see results.
3 Result(s) in Rum Runner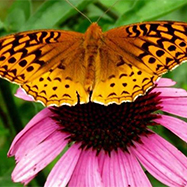 When the snow and ice finally thaw and things start to turn green again, that's the perfect time to take a trip outside the city and experience springtime in Connecticut. Late March through mid-June, everything from flowers and fishing to farm animals and food trucks re-emerges from hibernation, ready to be experienced. Got a springtime fling we haven't mentioned? Let us know @CTvisit.
Featuring: Action Wildlife Foundation | Belknap Preserve | Black Hall Outfitters - Old Lyme | Black Hall Outfitters - Westbrook | Brignole Vineyards | Buttermilk Lane Farm | Chamard Vineyards | City of Bridgeport | Collinsville Canoe & Kayak | Connecticut Audubon Society Deer Pond Farm | Connecticut College Arboretum | Connecticut Wine Country | Connecticut's Beardsley Zoo | Earthplace, The Nature Discovery & Environmental Learning Center | Elizabeth Park Rose Gardens | Flamig Farm | Gillette Castle State Park | Haight-Brown Vineyard | Halfinger Farms | Hill-Stead Museum | Housatonic Anglers | Lavender Pond Farm | McLean Game Refuge | Middlebank II | Mine Hill Preserve/Roxbury Land Trust | Mountain Meadow Outfitters and Charters | Mystic Aquarium | Pachaug State Forest | Rum Runner | Scoot & Paddle | Stamford Museum & Nature Center | Taylor Brooke Winery | Town of Ridgefield | University of Connecticut Animal Barns Self-Guided Tours | Westmoor Park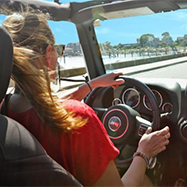 Coastal Eastern Connecticut brings you must-visit state icons, stunning waterfront escapes, idyllic cruises and more. Below, discover a few of Eastern Connecticut's coastal towns and ways to make the most of your visit.
Featuring: 33 Golden | Abbott's Lobster in the Rough | Argia Mystic Cruises | Beer'd Brewing Company - The Mill (Stonington) | Berry's Ice Cream & Candy Bar | Black Hall Outfitters - Old Lyme | Bluff Point Coastal Reserve | Breakwater | Captain Scott's Lobster Dock | Captain Seth Sportfishing Fleet | Carolyn Ann | Chester's Barbecue | City of Groton | City of New London | Cooley Gallery | Cross Sound Ferry Lighthouse Cruise | Custom House Maritime Museum | Denison Pequotsepos Nature Center | Downeast Lighthouse Cruises | Eastern Point Beach | Esker Point Beach | Florence Griswold Museum | Fort Trumbull State Park | Good Company II | Greens Harbor Beach | Hallmark Drive-In | Hangry Goose | Hideaway Restaurant | Historic Mystic Harbor Tours | Historic Ship Nautilus & Submarine Force Museum | Inn at Mystic | Inn at Ocean Avenue | Kokomo's Restaurant & Beach Club | Lauren `B' | Lyman Allyn Art Museum | Marlintini | Marsh and Bay Expeditions | Mystic Aquarium | Mystic Boat Adventures LLC | Mystic Drawbridge Ice Cream | Mystic Marriott Hotel | Mystic Museum of Art | Mystic Pizza | Mystic Seaport Museum | Mystic Whaler Cruises | New England Science & Sailing | Ocean Beach Park | Old Lighthouse Museum | Old Lyme Inn | Olde Mistick Village | On the Waterfront | Orchard Street Inn | Osprey Sport Fishing | Outer Light Brewing Company | Paddle Mystic-Mystic River Adventure Company | Project Oceanology | Red 36 | Reelin | Rum Runner | S&P Oyster Co. | Saltwater Farm Vineyard | Schooner Brilliant at Mystic Seaport | Sea Swirl of Mystic | Shennecossett Golf Course | Sift Bake Shop | Sound View Beach | Stonington Borough | Stonington Vineyards | Studio 80 + Sculpture Grounds | Thames River Heritage Park & Water Taxi | The Chocolate Shell | The Fisherman Restaurant at Groton Long Point | The Velvet Mill | The Whaler's Inn | Town of Mystic | Town of Old Lyme | Town of Stonington | Tox Brewing Company | Wall to Wall: The New London Mural Walk | Water Street Cafe | White Sands Beach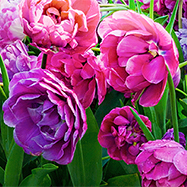 In full bloom
Overview: Spring in Connecticut is in full force, with gardens, fields and farms bursting with new life! Here are a few places to take in the season at its most colorful.
Audience: Consumer
Sent: 2019-05-15
Featuring: Action Wildlife Foundation | Ansonia Nature & Recreation Center | Bartlett Arboretum & Gardens | Belknap Preserve | Bellamy-Ferriday House & Garden | Black Hall Outfitters - Old Lyme | Brignole Vineyards | Buttermilk Lane Farm | Buttonwood Farm Ice Cream | Chamard Vineyards | City of Bridgeport | City of New Britain | City of New Haven | Collinsville Canoe & Kayak | Connecticut Audubon Society Deer Pond Farm | Connecticut College Arboretum | Connecticut Wine Country | Cricket Hill Garden | Delamar Greenwich Harbor | Delamar Southport | Denison Homestead Museum - Pequotsepos Manor (1717) | Earthplace, The Nature Discovery & Environmental Learning Center | Elizabeth Park Rose Gardens | Flamig Farm | Florence Griswold Museum | Frank Pepe Pizzeria Napoletana - New Haven | G Spa at Foxwoods | Gilbertie's Herb Gardens | Gillette Castle State Park | Glebe House Museum & Gertrude Jekyll Garden | Harkness Memorial State Park | Hill-Stead Museum | Hollister House Garden | Housatonic Anglers | Housatonic Museum of Art | Hubbard Park & Castle Craig | Lavender Pond Farm | Little Pub Fairfield | Mandara Spa at Mohegan Sun | Mayflower Inn & Spa | McLean Game Refuge | Meigs Point Nature Center | Middlebank II | Mine Hill Preserve/Roxbury Land Trust | Mountain Meadow Outfitters and Charters | Mystic Aquarium | Old Drake Hill Flower Bridge | Omni New Haven Hotel at Yale | Osborne Homestead Museum | Palmer Arboretum | Roseland Cottage Museum | Rum Runner | Saybrook Point Resort & Marina | Scoot & Paddle | Seaside Park | Stamford Museum & Nature Center | Taylor Brooke Winery | The Spa at Norwich Inn | Town of Fairfield | Town of New Canaan | Town of Ridgefield | University of Connecticut Animal Barns Self-Guided Tours | Water's Edge Resort & Spa | Webb Deane Stevens Museum | Weir Farm National Historic Site | Westmoor Park | White Flower Farm | Wickham Park | Winvian Farm | Yale Marsh Botanical Garden