Search
To find where your business has been featured in the Office of Tourism's advertising, PR, emails, and articles in the last year or more, type your business name in the search box below. As you type, you'll see a drop down list of matches. Select your business name to see results.
2 Result(s) in Old Lyme Arts District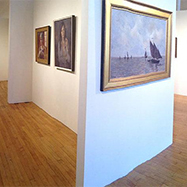 The state of Connecticut is filled with picturesque towns. That's why so many artists, musicians, photographers and authors are drawn to them. And that's exactly what makes them a great place to visit. Here are a few towns where you can explore galleries, studios, gardens, theaters and more, as well as great places to stay, eat and shop!
Featuring: B&B at Bartlett Farm | Carriage Barn Arts Center | Connecticut Art Trail | Connecticut River Artisans | Cooley Gallery | Cooper & Smith Gallery | Copper Beech Inn | Diane Birdsall Gallery | Essex Art Association Gallery | Florence Griswold Museum | Grace Farms | Greene Art Gallery | Guilford Walking Tours | Ivoryton Playhouse | Lyme Academy of Fine Arts | Lyme Art Association | Old Lyme Arts District | Old Lyme Inn | Ridgefield Guild of Artists | Ridgefield Playhouse | Ridgefield Theater Barn | Roger Sherman Inn | Silvermine Arts Center | Studio 80 + Sculpture Grounds | The Aldrich Contemporary Art Museum | The Bird Nest Salon & Gallery | The Glass House | The West Lane Inn | Town of Essex | Town of Guilford | Town of New Canaan | Town of Old Lyme | Town of Ridgefield | Weir Farm National Historic Site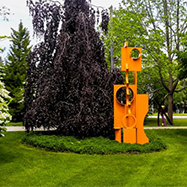 Summer is in the air, which means it is time to get outside and enjoy some open spaces, fresh air, and our beautiful coastline. If you are looking for a unique way to explore the local waters, a visit to Old Lyme may be just what the doctor ordered.
Featuring: Black Hall Outfitters - Old Lyme | Café Flo | Florence Griswold Museum | Lyme Art Association | Old Lyme Arts District | Studio 80 + Sculpture Grounds | Town of Old Lyme