Search
To find where your business has been featured in the Office of Tourism's advertising, PR, emails, and articles in the last year or more, type your business name in the search box below. As you type, you'll see a drop down list of matches. Select your business name to see results.
4 Result(s) in Longshore Park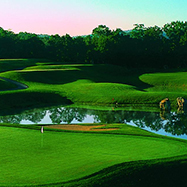 GolfWeek.com has named its top ten public golf courses in Connecticut — and we agree they are some of the most scenic, and challenging, fairways in the state. Whether you want to tee off among the trees or cast your club along the coast, there's a public course that's perfect for golfers of every skill level.
Featuring: Connecticut National Golf Club | Copper Creek Mini Golf at Nature's Art Village | Fox Hopyard Golf Club | Gillette Ridge Golf Club | Golf Club at Oxford Greens | Great River Golf Club | Keney Park Golf Course | Lake of Isles Golf Course | Longshore Park | Matterhorn Mini Golf | Mohegan Sun Golf Club | Monster Mini Golf | Nomads Adventure Quest | R&B Sports World | Richter Park Golf Course | Safari Golf | Saybrook Point Miniature Golf | SportsCenter of Connecticut | The Only Game in Town | Wintonbury Hills Golf Course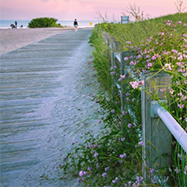 Coastal Western Connecticut offers everything from historic lighthouses and shoreline parks to upscale shopping and vibrant cities. Below, discover a few of Western Connecticut's coastal towns and ways to soak in the salt air.
Featuring: Avon Theatre Film Center | Bella Napoli Pizza | Bistro V | Black Duck Cafe | Bruce Museum | Byram Shore Park | Captain John's Tiki Tours | Cask Republic Stamford | City of Milford | City of Norwalk | City of Stamford | Compo Beach | Connecticut Audubon Society Coastal Center | Delamar Greenwich Harbor | Elm Street Diner | Fort Stamford | GrayBarns Inn | Great Captain's Island | Greenwich Audubon Center | Gulf Beach | Homestead Inn | Hotel Zero Degrees Norwalk | Island Beach | La Plage | Longshore Park | Match Burger Lobster | Milford Walking Tour | Mill River Park & Greenway | MoCA Westport | Music Theatre of Connecticut | OKO | Oak & Almond | Old Mill Beach | Pedego SoNo Electric Bikes | Prime Stamford | RPM Bar + Grill | Residence Inn by Marriott - Milford | Ripka's Beach Cafe | Scoot & Paddle | Sea Kayak Connecticut | Sheffield Island Lighthouse and Harbor Tour | Sherwood Island State Park | Sign of the Whale | Silver Sands State Park | SoNo Nightlife | SoundWaters | Stamford Museum & Nature Center | Stanton House Inn | Terrain Garden Cafe | The Beer Garden at Shippan Landing | The Cone Zone | The Corner Restaurant | The Ginger Man | The Inn at Longshore | The Lloyd | The Maritime Aquarium at Norwalk | Town of Greenwich | Town of Westport | Walnut Beach | l'escale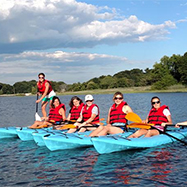 Looking for something to do in Connecticut in May? Whether you want something active or relaxing, cultural or nature-oriented, historic or trendy, Connecticut's got you covered. Here are some highlights.
Featuring: 1741 Pub & Grill at Lyman Orchards | Adventure Park at Storrs | Black Hall Outfitters - Old Lyme | Black Hall Outfitters - Westbrook | Bradley Mountain Farm | Branford River Paddlesports, Kayaks and Tours | By The Sea Day Spa | Chelsea Piers Connecticut | Clarke Outdoors | Cold Spring Farm | Connecticut Antiques Trail | Connecticut Audubon Society Center at Pomfret | Connecticut Wine Trail | Connecticut's Beardsley Zoo | Empower Adventure Park at Nomads | Essex Clipper Dinner Train | Fairview Farm Golf Course | Flamig Farm | GastroPark | Gillette Ridge Golf Club | Golf Quest Family Sports Center | Harriet Beecher Stowe Center | HighFlyer Zipline at Foxwoods Resort Casino | Housatonic River Brewing | Lake Compounce Theme Park | Longshore Park | Lyman Orchards Golf Club | Mandara Spa at Mohegan Sun | Mayflower Inn & Spa | MoCA Westport | Mystic Aquarium | Nathan Hale Homestead | Quassy Amusement & Waterpark | Roaring Brook Nature Center | Rockledge Golf Club | Sea Kayak Connecticut | Skydive Danielson | Spa at Delamar Greenwich Harbor | Stamford Museum & Nature Center | The Beer Garden at Shippan Landing | The Connecticut Signature Cocktail Trail | The Maritime Aquarium at Norwalk | The Mark Twain House & Museum | The Spa at Litchfield Hills | Town of Hamden | Wicked Tulips Flower Farm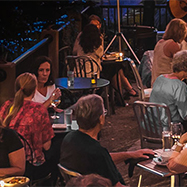 Your table is ready.
Overview: Summer is the perfect time of year to enjoy great dining with a side of fresh air. From oceanfront to riverside, cozy hideaways to crowd pleasers, we've got the inside track on the most interesting places for outside dining in Connecticut.
Audience: Consumer
Sent: 2018-07-10
Featuring: Abbott's Lobster in the Rough | Adventure Park at Storrs | Adventure Park at the Discovery Museum | Bricco Trattoria | Brownstone Adventure Sports Park | Copper Creek Mini Golf at Nature's Art Village | Empower Adventure Park at Nomads | Empower Adventure Park at Nomads | Fields of Fire Adventure Park | Fox Hopyard Golf Club | Gillette Ridge Golf Club | Good News Restaurant & Bar | Great River Golf Club | Harry's Place | Keney Park Golf Course | Lake Compounce Theme Park | Lake of Isles Golf Course | Longshore Park | Matterhorn Mini Golf | Mohegan Sun Golf Club | Nomads Adventure Quest | Quassy Amusement & Waterpark | R&B Sports World | River - A Waterfront Restaurant & Bar | S&P Oyster Co. | Saybrook Point Miniature Golf | SportsCenter of Connecticut | Stone Row Kitchen + Bar | The Blue Oar | The Dinosaur Place at Nature's Art Village | The Only Game in Town | The Place | Vito's By the Water | Wintonbury Hills Golf Course