Search
To find where your business has been featured in the Office of Tourism's advertising, PR, emails, and articles in the last year or more, type your business name in the search box below. As you type, you'll see a drop down list of matches. Select your business name to see results.
4 Result(s) in Le Rouge Handmade Chocolates by Aarti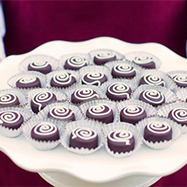 They say there is nothing better than a good friend, except, perhaps a good friend with chocolate – so grab a partner, and treat the chocolate lover in your life (or yourself!) to an unforgettable tasting trip throughout the state. This Connecticut Chocolate Trail will indulge all of your senses!
Featuring: Castle Hill Chocolate | City of Meriden | Fascia's Chocolates | Isabelle et Vincent | Le Rouge Handmade Chocolates by Aarti | Munson's Chocolates | Mystic Sweets & Ice Cream Shoppe | Noteworthy Chocolates | Sweet Cioccolata | The Chocolate Shell | The Village Chocolatier | Thorncrest Farm, LLC & Milk House Chocolates | Town of Brookfield | Town of Essex | Town of Manchester | Town of Ridgefield | Tschudin Chocolates & Confections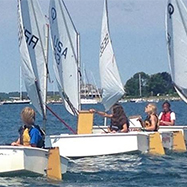 These days tourism can be so much more than ticking a few places off your list. In fact, visitors to Connecticut often seek out lessons, classes and workshops to enhance their experience. No grades or tests, but you (or even your kids) may go home with a new skill, insight or even a handmade souvenir!
Featuring: Black Hall Outfitters - Old Lyme | Branford River Paddlesports, Kayaks and Tours | Captain Morgan's Boat Training & Charters, LLC | City of Milford | Collinsville Canoe & Kayak | Fascia's Chocolates | Fired Up | Florence Griswold Museum | Gold Rush Farm LLC | Grace Farms | Greenwood Glass Blowing Studio Gallery & School | Jones Family Farms | Le Rouge Handmade Chocolates by Aarti | Lee's Riding Stable | Lime Rock Park | Mead Farm | Mystic Seaport Museum | New England Science & Sailing | Painting with a Twist | Spring Meadow Farm | The Wine Press | Thompson Speedway Motorsports Park | Town of Bethlehem | Weir Farm National Historic Site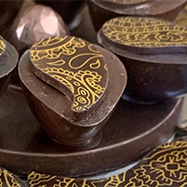 There simply aren't many things in this world more loved, more appreciated, more craved, than chocolate. Chocolatiers are magicians who transform the simplest ingredients into not just delicious confections, but works of art. Fortunately, Fairfield County has dedicated artisans who understand that we can't live without them!
Featuring: City of Norwalk | Connecticut Audubon Society Center at Fairfield | Isabelle et Vincent | Le Rouge Handmade Chocolates by Aarti | MoCA Westport | The Maritime Aquarium at Norwalk | Town of Westport
HamletHub Local News
Online article that appeared in four Connecticut town local websites (Hartford, New Milford, Norwalk and Southbury) highlighting Connecticut's Chocolate Trail.
Published Date: 2019-01-24
Featuring: Castle Hill Chocolate | Divine Treasures | Fascia's Chocolates | Isabelle et Vincent | Le Rouge Handmade Chocolates by Aarti | Munson's Chocolates | Noteworthy Chocolates | Sweet Cioccolata | The Chocolate Shell | The Village Chocolatier | Thompson Chocolate | Thorncrest Farm, LLC & Milk House Chocolates | Town of Brookfield | Town of Essex | Town of Ridgefield | Tschudin Chocolates & Confections