Search
To find where your business has been featured in the Office of Tourism's advertising, PR, emails, and articles in the last year or more, type your business name in the search box below. As you type, you'll see a drop down list of matches. Select your business name to see results.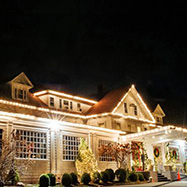 When Connecticut is covered in sparkling snow, some folks can't wait to bundle up and head outdoors. But what if you're the hibernating type? Here are six destinations sure to coax you out of your home—both frosty activities worth pulling on boots for as well as toasty comforts that will erase winter from your mind.
Featuring: Allegra Farm & Horse-Drawn Carriage & Sleigh Rides | Arethusa al tavolo | Ascot's at The Norwich Inn | Bar Bouchée | City of Middletown | City of Norwich | Connecticut Audubon Society Center at Pomfret | Downtown Storrs | Earthplace, The Nature Discovery & Environmental Learning Center | Hammonasset Beach State Park | Harp & Dragon Pub | Housatonic Trading Company | Inn at Middletown | Interlaken Inn, Resort & Conference Center | La Plage | Litchfield Distillery | Madison Beach Hotel | Mayflower Inn & Spa | MoCA Westport | Powder Ridge Mountain Park & Resort | R.J. Julia Booksellers | RiverQuest | RoseGarden Ice Arena | Sharpe Hill Vineyard | Terrain Garden Cafe | The Inn at Longshore | The Inn at Woodstock Hill | The Spa at Norwich Inn | These Guys Brewing Company | Town of Litchfield | Town of Madison | Town of Westport | Town of Woodstock | Tschudin Chocolates & Confections | Uncas Leap | White Memorial Foundation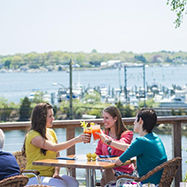 It is always a pleasure to drive through the Connecticut countryside on a glorious afternoon in any season, but you can really up the ante with a leisurely lunch or dinner with a view. Here are some restaurants where you can seek and find the season's best light.
Featuring: Essex Clipper Dinner Train | Fresh Salt at Saybrook Point Resort & Marina | Gelston House | Hopkins Inn Restaurant | La Plage | Madison Beach Hotel | Millwright's Restaurant | River - A Waterfront Restaurant & Bar | Rocks 21 | Sharpe Hill Vineyard | Sunset Bar & Grill | The Blue Oar | The Inn at Woodstock Hill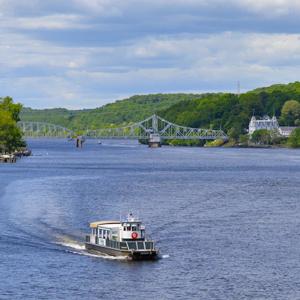 Beyond all the blooming flowers, May is a month full of celebrations. From Mother's Day to Memorial Day and all of the graduation ceremonies in between, Connecticut is filled with fun ways to mark these special occasions and make memories that last a lifetime. See below for creative ideas that will keep you busy all month long.
Featuring: Abbott's Lobster in the Rough | Connecticut's Beardsley Zoo | Elbow Room | Elizabeth Park Rose Gardens | Empower Adventure Park at Nomads | Fresh Salt at Saybrook Point Resort & Marina | La Plage | Lime Rock Park | Mystic Seaport Museum | RiverQuest | Shell & Bones Oyster Bar & Grill | Webb-Deane-Stevens Museum | West Street Grill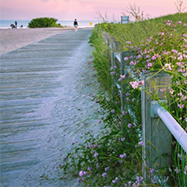 Coastal Western Connecticut offers everything from historic lighthouses and shoreline parks to upscale shopping and vibrant cities. Below, discover a few of Western Connecticut's coastal towns and ways to soak in the salt air.
Featuring: Avon Theatre Film Center | Bella Napoli Pizza | Bistro V | Black Duck Cafe | Bruce Museum | Byram Shore Park | Captain John's Tiki Tours | Cask Republic Stamford | City of Milford | City of Norwalk | City of Stamford | Compo Beach | Connecticut Audubon Society Coastal Center | Delamar Greenwich Harbor | Elm Street Diner | Fort Stamford | GrayBarns Inn | Great Captain's Island | Greenwich Audubon Center | Gulf Beach | Homestead Inn | Hotel Zero Degrees Norwalk | Island Beach | La Plage | Longshore Park | Match Burger Lobster | Milford Walking Tour | Mill River Park & Greenway | MoCA Westport | Music Theatre of Connecticut | OKO | Oak & Almond | Old Mill Beach | Pedego SoNo Electric Bikes | Prime Stamford | RPM Bar + Grill | Residence Inn by Marriott - Milford | Ripka's Beach Cafe | Scoot & Paddle | Sea Kayak Connecticut | Sheffield Island Lighthouse and Harbor Tour | Sherwood Island State Park | Sign of the Whale | Silver Sands State Park | SoNo Nightlife | SoundWaters | Stamford Museum & Nature Center | Stanton House Inn | Terrain Garden Cafe | The Beer Garden at Shippan Landing | The Cone Zone | The Corner Restaurant | The Ginger Man | The Inn at Longshore | The Lloyd | The Maritime Aquarium at Norwalk | Town of Greenwich | Town of Westport | Walnut Beach | l'escale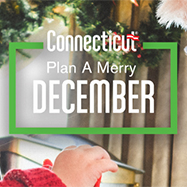 Plan a Merry December
Overview: December is here — let's make this last month of the year count. From snowy escapes and sleigh rides to winter markets, menorah lightings, craft distilleries, and more, here's how to enjoy every moment of December in Connecticut.
Audience: Consumer
Sent: 2021-12-01
Featuring: Adventure Rooms | Alice in the Village | Allegra Farm & Horse-Drawn Carriage & Sleigh Rides | American Clock & Watch Museum | Angevine Farm | Arethusa al tavolo | Ascot's at The Norwich Inn | Bantam Lake | Bar Bouchée | Blue Ox Axe Throwing - Bridgeport | Bulls Bridge | Cava Restaurant | Charlie Brown's Christmas Tree Farm | City of Hartford | City of Meriden | City of Middletown | City of New Haven | City of Stamford | City of Torrington | Clinton Crossing Premium Outlets | Connecticut Audubon Society Center at Pomfret | Connecticut River Museum | Connecticut Trolley Museum | Cornwall Bridge Pottery | Danbury Ice Arena | Danbury Railway Museum | Delamar West Hartford | Dockside Brewery & Waterfront Biergarten | Downtown Storrs | Earthplace, The Nature Discovery & Environmental Learning Center | Fairfield Museum & History Center | Falls Village Inn | Florence Griswold Museum | Foxwoods Resort Casino | Gilbertie's Herb Gardens | Goodspeed Musicals - The Goodspeed | Goodwin Park | GrayBarns Inn | Griswold Inn | Guilford Art Center | Hammonasset Beach State Park | Harp & Dragon Pub | Hartford Healthcare Amphitheater | Hartford Stage | Heirloom Market at Comstock Ferre | Homestead Inn | Homestead Inn - Thomas Henkelmann Restaurant | Housatonic Trading Company | Hubbard Park & Castle Craig | International Skating Center of Connecticut | La Plage | Lake Compounce Theme Park | Lake Waramaug State Park | Libby's Italian Pastry Shop | Lighthouse Point Park | Litchfield Distillery | Little House Brewing Company | Lockwood-Mathews Mansion Museum (c.1864) | Lou's Christmas Tree Farm | Lyman Allyn Art Museum | Madison Beach Hotel | Mayflower Inn & Spa | MoCA Westport | Mohawk Mountain Ski Area | Mohegan Sun | Montana Nights Axe Throwing | Mount Southington Ski Area | Mystic Seaport Museum | New Britain Museum of American Art | New Haven Green | Northford Ice Pavilion | Olde Mistick Village | Palace Theater | Pattaconk 1850 Bar & Grille | Powder Ridge Mountain Park & Resort | Pratt & Whitney Stadium at Rentschler Field | R.J. Julia Booksellers | Railroad Museum of New England/Naugatuck Railroad Company | RiverQuest | RoseGarden Ice Arena | Salt Cave of Darien | Seaside Shadows Haunted History Tours | Sharpe Hill Vineyard | Sherman Playhouse | Shore Line Trolley Museum | Shubert Theatre | Ski Sundown | Stanley-Whitman House | Terrain Garden Cafe | The Aldrich Contemporary Art Museum | The Bushnell Center for the Performing Arts | The Inn at Longshore | The Inn at Woodstock Hill | The Litchfield Inn | The Maritime Aquarium at Norwalk | The Promenade Shops at Evergreen Walk | The Shops at Farmington Valley | The Shops at Yale | The Spa at Norwich Inn | The Village Restaurant | TheaterWorks | These Guys Brewing Company | Thompson Chocolate | Thrillz High Flying Adventure Park | Town of Barkhamsted | Town of Bethlehem | Town of Chester | Town of Cornwall | Town of East Lyme | Town of Essex | Town of Greenwich | Town of Guilford | Town of Hebron | Town of Litchfield | Town of Madison | Town of Mystic | Town of Old Saybrook | Town of Putnam | Town of Westbrook | Town of Westport | Town of Windsor | Town of Woodstock | Toyota Oakdale Theatre | Trumbull Nature & Arts Center | Tschudin Chocolates & Confections | Uncas Leap | Wadsworth Atheneum Museum of Art | Warner Theatre | West Cornwall Covered Bridge | White Memorial Conservation Center Museum | White Memorial Foundation | Wickham Park | Winding Trails Cross Country Ski Center | Yurechko Tree Farm