Search
To find where your business has been featured in the Office of Tourism's advertising, PR, emails, and articles in the last year or more, type your business name in the search box below. As you type, you'll see a drop down list of matches. Select your business name to see results.
3 Result(s) in Inishmor Pub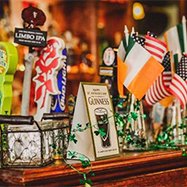 Whether you're celebrating St. Patrick's Day, getting ready to join or watch a parade, or just looking for a place to feel the warmth of the Irish all year round, Connecticut is filled with authentic Irish pubs and restaurants, pulling pints of Guinness and serving up plenty of corned beef and cabbage—not to mention some amazing gourmet and gastropub offerings. To get you started, we've suggested a few in each region of the state. Have a favorite Irish pub in Connecticut we haven't listed? Share it with us @CTvisit!
Featuring: Christy's Irish Pub | City of Danbury | City of Stamford | City of Torrington | Donahue's Madison Beach Grille | Donovan's | Duffy's Tavern | Harp and Hound Pub | Inishmor Pub | McLadden's Irish Public House | O'Neill's Pub & Restaurant | Playwright Irish Pub & Restaurant | Shebeen Brewing Company | The Half Door | The Lansdowne Irish Pub & Music House | The Public House | Town of Fairfield | Town of Plainville | Town of Southington | Vaughan's Public House | White Horse Country Pub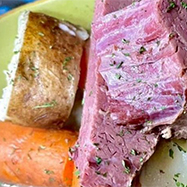 As they say… we are all Irish on St. Patrick's Day, so if you are looking for an authentic Irish meal and a properly poured Guinness to celebrate with, we are happy to help steer you in the right direction! And if you would rather earn your beer with a light workout, or even celebrate via a drive-through parade, we have got the details on those options too. Get your green (masks) ready and read on for our best ways to celebrate the season.
Featuring: City of New London | Inishmor Pub | The Hare & The Hound | Town of Mystic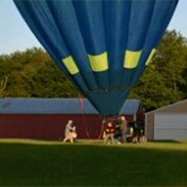 Find Fun This March
Overview: Looking for something fun to do in March? Whether you want something active, relaxing, cultural, nature-oriented or romantic, we have you covered. Check out these great ideas to make the most of your month!
Audience: Consumer
Sent: 2020-03-05
Featuring: A.C. Petersen Farms | Aer Blarney Balloons, LLC | Ansonia Nature & Recreation Center | Audubon Sharon | Bats of Bedlam Maple Farm | Beinecke Rare Book & Manuscript Library | Berkshire Balloons | Bridgeport Sound Tigers | Cheshire Coffee | Christy's Irish Pub | City of Bridgeport | City of Bristol | City of Danbury | City of Hartford | City of Meriden | City of Milford | City of New Haven | City of Norwalk | City of Norwich | City of Stamford | City of Torrington | Connecticut Convention Center | Connecticut Dinosaur Trail | Connecticut Historical Society Museum and Library | Connecticut Irish-American Heritage Trail | Connecticut Science Center | Connecticut State Museum of Natural History & Connecticut Archaeology Center | Connecticut Whale | Craftsman Cliff Roasters | Dish Bar & Grill | Donahue's Madison Beach Grille | Donovan's | Duffy's Tavern | Fired Up | Flanders Nature Center/Land Trust | Fresh Salt at Saybrook Point Resort & Marina | Garde Arts Center | Geronimo Bar & Grill | Greenwood Glass Blowing Studio Gallery & School | Gunn Memorial Library & Historical Museum | Harp and Hound Pub | Hartford Wolfpack | Higher Grounds Coffee House & Art Gallery | Hungry Tiger Music Club & Cafe | Hydeville Sugar Shack | IT Adventure Ropes Course | Inishmor Pub | Inn at Harbor Hill Marina | Institute for American Indian Studies | Interlaken Inn, Resort & Conference Center | Ireland's Great Hunger Museum | J House Greenwich | JavaHut Cafe & Bistro | John Davenport's Restaurant | Jorgensen Center for the Performing Arts | Lamothe's Sugar House | Litchfield Distillery | McLadden's Irish Public House | Mia's Prime Time Cafe | Middletown Roller Skating Rink | MindBreak Escape Rooms | Molten Java | Museum of Connecticut History | Mystic Aquarium | Mystified Escape Rooms | New Canaan Nature Center | Northwest Park & Nature Center | O'Neill's Pub & Restaurant | Painting with a Twist | Park & Oak Restaurant | Playwright Irish Pub & Restaurant | Roaring Brook Nature Center | Ron-A-Roll Indoor Roller Skating Center | Safe Harbor Escape Rooms | Shebeen Brewing Company | Shubert Theatre | SoNo Nightlife | Stamford Museum & Nature Center | Stanley-Whitman House | Stony Creek Brewery | Sweet Wind Farm Sugarhouse & Farm Stand | Tavern on Main | Tea Roses Tea Room | Team vs Time - Premier Room Escape | The Corner Restaurant | The Dudley Farm Museum | The Half Door | The Lansdowne Irish Pub & Music House | The Public House | The Sloppy Waffle | The Sloppy Waffle (Bloomfield) | The Vanilla Bean Café | Town of Avon | Town of Avon | Town of East Lyme | Town of Essex | Town of Fairfield | Town of Glastonbury | Town of Greenwich | Town of Hebron | Town of Kent | Town of Montville | Town of Mystic | Town of Naugatuck | Town of New Milford | Town of Plymouth | Town of Putnam | Town of Redding | Town of Ridgefield | Town of Seymour | Town of Simsbury | Town of Southington | Town of Stonington | Town of Westport | Town of Woodbury | Toyota Oakdale Theatre | Vaughan's Public House | White Horse Country Pub | Wigwam Escape