Search
To find where your business has been featured in the Office of Tourism's advertising, PR, emails, and articles in the last year or more, type your business name in the search box below. As you type, you'll see a drop down list of matches. Select your business name to see results.
4 Result(s) in Housatonic Trading Company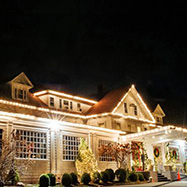 When Connecticut is covered in sparkling snow, some folks can't wait to bundle up and head outdoors. But what if you're the hibernating type? Here are six destinations sure to coax you out of your home—both frosty activities worth pulling on boots for as well as toasty comforts that will erase winter from your mind.
Featuring: Allegra Farm & Horse-Drawn Carriage & Sleigh Rides | Arethusa al tavolo | Ascot's at The Norwich Inn | Bar Bouchée | City of Middletown | City of Norwich | Connecticut Audubon Society Center at Pomfret | Downtown Storrs | Earthplace, The Nature Discovery & Environmental Learning Center | Hammonasset Beach State Park | Harp & Dragon Pub | Housatonic Trading Company | Inn at Middletown | Interlaken Inn, Resort & Conference Center | La Plage | Litchfield Distillery | Madison Beach Hotel | Mayflower Inn & Spa | MoCA Westport | Powder Ridge Mountain Park & Resort | R.J. Julia Booksellers | RiverQuest | RoseGarden Ice Arena | Sharpe Hill Vineyard | Terrain Garden Cafe | The Inn at Longshore | The Inn at Woodstock Hill | The Spa at Norwich Inn | These Guys Brewing Company | Town of Litchfield | Town of Madison | Town of Westport | Town of Woodstock | Tschudin Chocolates & Confections | Uncas Leap | White Memorial Foundation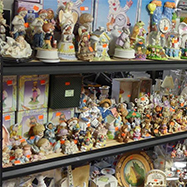 Wake up the scavenger in you with a trip to any or all of the fascinating flea markets sprinkled throughout the Litchfield Hills. There is a skill in spotting that perfect piece, hiding in a corner or tucked behind four other interesting items, but you will become a pro in no time. Whether you are on a mission to find something specific, or something whimsical that tickles your fancy, the fun is in the hunt; the reward is in the discovery. It's a great way to spend a few hours, a day, or weekend, and you may wind up taking home a unique treasure you just can't live without. Here are some flea markets you won't want to pass up.
Featuring: City of Torrington | Collinsville Antiques Company of New Hartford | Housatonic Trading Company | Town of Bethlehem | Town of New Milford | Town of Woodbury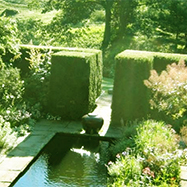 Is anybody out there that doesn't have cabin fever? After a long winter (and an even longer year), things are looking up and popping up in the Litchfield Hills, offering loads of fun things to do – alone, with your mate or friends, and with the kids. Check out this 10 must-dos now that the air is warm and the sun is shining – and put a little Spring in your step!
Featuring: Aquila's Nest Vineyards | Arethusa al tavolo | BAD SONS Beer Company | Bellamy-Ferriday House & Garden | Bennett's Pond State Park | Bicycle Tour Company | Black Hog Brewing Company | Bridgewater Chocolate Factory Retail Store - Brookfield | Broken Symmetry Gastro Brewery | Burr Pond State Park | Campbell Falls State Park Reserve | Castle Hill Chocolate | Charter Oak Brewing Company | City of Danbury | City of Torrington | Collinsville Antiques Company of New Hartford | Covered Bridge Electric Bike Rental | Cricket Hill Garden | DiGrazia Vineyard & Winery | Down the Hatch | Fascia's Chocolates | Firefly Hollow Brewing Company | Glebe House Museum & Gertrude Jekyll Garden | Hawk Ridge Winery | Hidden Valley Preserve | Hollister House Garden | Hopkins Inn | Hopkins Vineyard | Housatonic River Brewing | Housatonic Trading Company | Humaston Brook State Park | Kent Falls State Park | Land of Nod Winery | Litchfield Saltwater Grille | Macedonia Brook State Park | Mine Hill Preserve/Roxbury Land Trust | NewSylum Brewing | Nod Hill Brewery | Norbrook Farm Brewery | Noteworthy Chocolates | Osborne Homestead Museum | Reverie Brewing Company | Six Spoons Chocolatier | The White Hart | Town of Barkhamsted | Town of Bethel | Town of Bethlehem | Town of Canaan | Town of Cornwall | Town of Kent | Town of Litchfield | Town of Litchfield | Town of New Milford | Town of Newtown | Town of Plymouth | Town of Ridgefield | Town of Salisbury | Town of Washington | Town of Wolcott | Town of Woodbury | West Street Grill | White Flower Farm | White Horse Country Pub | White Memorial Foundation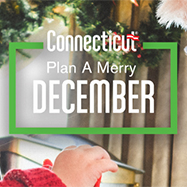 Plan a Merry December
Overview: December is here — let's make this last month of the year count. From snowy escapes and sleigh rides to winter markets, menorah lightings, craft distilleries, and more, here's how to enjoy every moment of December in Connecticut.
Audience: Consumer
Sent: 2021-12-01
Featuring: Adventure Rooms | Alice in the Village | Allegra Farm & Horse-Drawn Carriage & Sleigh Rides | American Clock & Watch Museum | Angevine Farm | Arethusa al tavolo | Ascot's at The Norwich Inn | Bantam Lake | Bar Bouchée | Blue Ox Axe Throwing - Bridgeport | Bulls Bridge | Cava Restaurant | Charlie Brown's Christmas Tree Farm | City of Hartford | City of Meriden | City of Middletown | City of New Haven | City of Stamford | City of Torrington | Clinton Crossing Premium Outlets | Connecticut Audubon Society Center at Pomfret | Connecticut River Museum | Connecticut Trolley Museum | Cornwall Bridge Pottery | Danbury Ice Arena | Danbury Railway Museum | Delamar West Hartford | Dockside Brewery & Waterfront Biergarten | Downtown Storrs | Earthplace, The Nature Discovery & Environmental Learning Center | Fairfield Museum & History Center | Falls Village Inn | Florence Griswold Museum | Foxwoods Resort Casino | Gilbertie's Herb Gardens | Goodspeed Musicals - The Goodspeed | Goodwin Park | GrayBarns Inn | Griswold Inn | Guilford Art Center | Hammonasset Beach State Park | Harp & Dragon Pub | Hartford Healthcare Amphitheater | Hartford Stage | Heirloom Market at Comstock Ferre | Homestead Inn | Homestead Inn - Thomas Henkelmann Restaurant | Housatonic Trading Company | Hubbard Park & Castle Craig | International Skating Center of Connecticut | La Plage | Lake Compounce Theme Park | Lake Waramaug State Park | Libby's Italian Pastry Shop | Lighthouse Point Park | Litchfield Distillery | Little House Brewing Company | Lockwood-Mathews Mansion Museum (c.1864) | Lou's Christmas Tree Farm | Lyman Allyn Art Museum | Madison Beach Hotel | Mayflower Inn & Spa | MoCA Westport | Mohawk Mountain Ski Area | Mohegan Sun | Montana Nights Axe Throwing | Mount Southington Ski Area | Mystic Seaport Museum | New Britain Museum of American Art | New Haven Green | Northford Ice Pavilion | Olde Mistick Village | Palace Theater | Pattaconk 1850 Bar & Grille | Powder Ridge Mountain Park & Resort | Pratt & Whitney Stadium at Rentschler Field | R.J. Julia Booksellers | Railroad Museum of New England/Naugatuck Railroad Company | RiverQuest | RoseGarden Ice Arena | Salt Cave of Darien | Seaside Shadows Haunted History Tours | Sharpe Hill Vineyard | Sherman Playhouse | Shore Line Trolley Museum | Shubert Theatre | Ski Sundown | Stanley-Whitman House | Terrain Garden Cafe | The Aldrich Contemporary Art Museum | The Bushnell Center for the Performing Arts | The Inn at Longshore | The Inn at Woodstock Hill | The Litchfield Inn | The Maritime Aquarium at Norwalk | The Promenade Shops at Evergreen Walk | The Shops at Farmington Valley | The Shops at Yale | The Spa at Norwich Inn | The Village Restaurant | TheaterWorks | These Guys Brewing Company | Thompson Chocolate | Thrillz High Flying Adventure Park | Town of Barkhamsted | Town of Bethlehem | Town of Chester | Town of Cornwall | Town of East Lyme | Town of Essex | Town of Greenwich | Town of Guilford | Town of Hebron | Town of Litchfield | Town of Madison | Town of Mystic | Town of Old Saybrook | Town of Putnam | Town of Westbrook | Town of Westport | Town of Windsor | Town of Woodstock | Toyota Oakdale Theatre | Trumbull Nature & Arts Center | Tschudin Chocolates & Confections | Uncas Leap | Wadsworth Atheneum Museum of Art | Warner Theatre | West Cornwall Covered Bridge | White Memorial Conservation Center Museum | White Memorial Foundation | Wickham Park | Winding Trails Cross Country Ski Center | Yurechko Tree Farm