Search
To find where your business has been featured in the Office of Tourism's advertising, PR, emails, and articles in the last year or more, type your business name in the search box below. As you type, you'll see a drop down list of matches. Select your business name to see results.
3 Result(s) in Hot Rod Cafe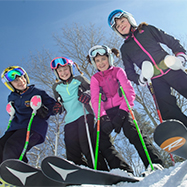 Looking for something to do in Connecticut in December? Whether you want something active, relaxing, cultural, or nature-oriented, we have you covered. Learn more!
For even more ideas, check out CTvisit.com, where you can search by type of activity under the DO navigation tab, or browse articles full of ideas under the IDEAS tab.
Featuring: Adventure Rooms | Alice in the Village | Ansonia Nature & Recreation Center | Bantam Lake | Blue Ox Axe Throwing - Bridgeport | Bridgeport Islanders | Bruce Museum | Bushnell Park | Charlie Brown's Christmas Tree Farm | Connecticut Science Center | Connecticut Trolley Museum | Eleanor Buck Wolf Nature Center | Essex Steam Train & Riverboat | Florence Griswold Museum | Goodwin Park | Guilford Art Center | Hartford Stage | Hartford Wolfpack | Hot Rod Cafe | International Skating Center of Connecticut | Jorgensen Center for the Performing Arts | Lake Waramaug State Park | Lockwood-Mathews Mansion Museum (c.1864) | Long Wharf Theatre | Lou's Christmas Tree Farm | Mohawk Mountain Ski Area | Mohegan Sun | Montana Nights Axe Throwing | Mount Southington Ski Area | Mystic Aquarium | Mystic Seaport Museum | New Britain Museum of American Art | Osborne Homestead Museum | Powder Ridge Mountain Park & Resort | Railroad Museum of New England/Naugatuck Railroad Company | Ridgefield Playhouse | Salt Cave of Darien | Ski Sundown | Spa at Saybrook Point Resort & Marina | Sundial Gardens & Tea Shop | Tea Roses Tea Room | The Bushnell Center for the Performing Arts | The Shore Line Trolley Museum | Thrillz High Flying Adventure Park | Town of Bethlehem | Town of Essex | Town of Greenwich | Town of Litchfield | Town of Madison | Town of Middlebury | Town of New Milford | Town of South Windsor | Warner Theatre | White Memorial Conservation Center Museum | Wilton Historical Society | Winding Trails Cross Country Ski Center | Wood Memorial Library & Museum | Yale Center for British Art
New Radio 810 & 103.1 WGY
Online article highlighting the Drinks on Us campaign.
Published Date: 2021-04-27
Featuring: Bear's Smokehouse (Hartford) | Buffalo Wild Wings - Milford | Buffalo Wild Wings - North Haven | City of Bridgeport | City of Norwalk | City of Stamford | Elmer's Diner | Engine Room | Flanders Fish Market & Restaurant | Geronimo Bar & Grill | Hot Rod Cafe | Jimmy's Pizzeria & Restaurant | Little Pub Fairfield | Little Pub Greenwich | Little Pub Ridgefield | Match | Match Burger Lobster | Mia's Prime Time Cafe | Millwright's Restaurant | Noah's Restaurant | Oyster Club | Partners Café | Pie Hops | Que Whiskey Kitchen | The Place 2 Be | Town of Bethel | Town of East Lyme | Town of Fairfield | Town of Newtown | Town of Westport | Wood-n-Tap
105.1 The Wolf, 1290 WJNO, 96.3 KHEY Country, 97.1 ZHT, business991.iheart.com, CHANNEL 999, KFI AM 640, MIX 107.7, New Radio 1110 KFAB, New Radio 1170 WWVA, New Talk 99.5 WRNO, On With Mario, Power Talk 1360, The Boxer Show, WTAG, WSRW.com
Online article highlighting the Drinks on Us campaign.
Published Date: 2021-04-28
Featuring: Bear's Smokehouse (Hartford) | Buffalo Wild Wings - Milford | Buffalo Wild Wings - Milford | Buffalo Wild Wings - North Haven | Buffalo Wild Wings - North Haven | Camacho Garage | City of Bridgeport | City of Groton | City of Hartford | City of New Haven | City of Norwalk | City of Stamford | Elmer's Diner | Engine Room | Flanders Fish Market & Restaurant | Geronimo Bar & Grill | Geronimo Bar & Grill | Hot Rod Cafe | Jimmy's Pizzeria & Restaurant | Little Pub Fairfield | Little Pub Greenwich | Little Pub Ridgefield | Little Pub Wilton | Match | Match Burger Lobster | Mia's Prime Time Cafe | Millwright's Restaurant | Noah's Restaurant | Oyster Club | Partners Café | Pie Hops | Pig Rig BBQ | Que Whiskey Kitchen | Shell & Bones Oyster Bar & Grill | Tap & vine | The Mariner | The Place 2 Be | Town of Bethel | Town of Derby | Town of East Lyme | Town of Fairfield | Town of Naugatuck | Town of Newtown | Town of North Haven | Town of Southbury | Town of Wallingford | Town of Westport | Union League Café | Wood-n-Tap