Search
To find where your business has been featured in the Office of Tourism's advertising, PR, emails, and articles in the last year or more, type your business name in the search box below. As you type, you'll see a drop down list of matches. Select your business name to see results.
2 Result(s) in Hogpen Hills Farms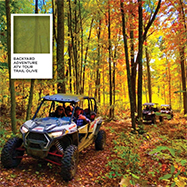 Connecticut has amazing fall colors — but our colors are more than just leaves. Here you can experience so much more, from the blues of the shoreline and the greens of corn mazes to the purples of sunsets and golds of craft beer.
Below, find all the colors from our latest campaign, Full Color Connecticut. In case you missed them, watch our TV commercials here. And be sure to check back each week throughout the fall to see new #FullColorCT attractions and destinations ... and visit your favorite spots today!
Featuring: Adventure Park at the Discovery Museum | Aquila's Nest Vineyards | Arrigoni Winery | Artisan | B.F. Clyde's Cider Mill | Backyard Adventure UTV Tours | Barn Loft & Treehouse | Bear's Smokehouse (New Haven) | Bishop's Orchards Farm Market & Winery | Brewport | Bushnell Park | Circle Hotel Fairfield | Giuffrida Park | Grace Farms | Gwyn Careg Inn | Hartford Healthcare Amphitheater | Heartstone Farm & Winery | Heirloom Market at Comstock Ferre | Hidden Valley Preserve | High George Rooftop Restaurant | Hog River Brewing Company | Hogpen Hills Farms | Holmberg Orchards & Winery | Homestead Inn - Thomas Henkelmann Restaurant | J. Timothy's Taverne | Kent Falls State Park | Lake Compounce Campground | Lake Waramaug State Park | Manor House Inn | Maple View Farm | Mohegan Sun | Mount Southington Ski Area | Mystic Aquarium | New England Cider Company | Outer Light Brewing Company | Putnam River Trail | Rose Orchards Farm | Roseland Cottage Museum | Silverman's Farm | Simsbury 1820 House | Studio 80 + Sculpture Grounds | Supercharged Powered by Mohegan Sun - Indoor Karting & Trampoline Park | The Aldrich Contemporary Art Museum | The Charles | The Inn at Woodstock Hill | The Litchfield Inn | The Study at Yale | The Wallingford Victorian Inn | The Whaler's Inn | Town of Cornwall | Town of Durham | Town of Litchfield | Town of New Hartford | Town of Putnam | Town of Wethersfield | West Cornwall Covered Bridge | Winvian Farm | Yale University Art Gallery | Yale University Visitor Center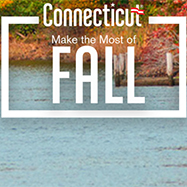 Make the Most of Fall
Overview: Fall is officially here ... so don't miss a minute of it! From scarecrow displays and pumpkin picking to cider donuts, small town charm,  adventurous ways to view foliage, and beyond, Connecticut is filled with ways to enjoy a very vibrant fall.
Audience: Consumer
Sent: 2021-10-11
Featuring: Action Wildlife Foundation | Adventure Park at Storrs | Adventure Park at the Discovery Museum | Antique & Artisan Gallery | Antiques Marketplace | Aquila's Nest Vineyards | Arrigoni Winery | Artisan | B.F. Clyde's Cider Mill | Backyard Adventure UTV Tours | Barcade | Barn Loft & Treehouse | Bear's Smokehouse (New Haven) | Beardsley's Cider Mill & Orchard | Belltown Hill Orchards | Berkshire Balloons | Bishop's Orchards Farm Market & Winery | Bohemian Pizza | Brewport | Brignole Vineyards | Burr Pond State Park | Bushnell Park | Cedar Hill Cemetery | Circle Hotel Fairfield | City of Bridgeport | City of Hartford | City of Milford | City of New Haven | City of Stamford | Clocktown Brewing Company | Community Table | Connecticut Air & Space Museum | Connecticut Audubon Society Center at Pomfret | Connecticut Beer Trail | Connecticut Science Center | Connecticut Science Center | Connecticut Trolley Museum | Connecticut Wine Trail | Connecticut's Beardsley Zoo | Dinosaur State Park | Edwin C. Ahlberg Antiques | Elizabeth's Farmhouse | Ellsworth Hill Orchard & Berry Farm | Empower Adventure Park at Nomads | Engine Room | Escape New Haven | Essex Steam Train & Riverboat | Fairview Tree Farm | Firefly Hollow Brewing Company | Fox Farm Brewery | GastroPark | Gelston House | Giuffrida Park | Gouveia Vineyards | Grace Farms | Gwyn Careg Inn | Hartford Healthcare Amphitheater | Heartstone Farm & Winery | Heirloom Market at Comstock Ferre | Hempsted Houses | Hidden Valley Preserve | High George Rooftop Restaurant | HighFlyer Zipline at Foxwoods Resort Casino | Hog River Brewing Company | Hogpen Hills Farms | Holmberg Orchards & Winery | Homestead Inn - Thomas Henkelmann Restaurant | Hopkins Vineyard | Hotel Zero Degrees Norwalk | Hubbard Park & Castle Craig | Inn at Fox Hill Farm | J. Timothy's Taverne | Keeler Tavern Museum (c.1713) | Kent Falls State Park | Lake Compounce Theme Park | Lake Waramaug State Park | Lake of Isles Golf Course | Lime Rock Park | Lincoln Financial Sculpture Walk at Riverfront | Little House Brewing Company | Lyman Orchards | Macedonia Brook State Park | Manor House Inn | Mansfield Drive-In Theatre & Marketplace | Mind Factory Escape Games | Mission Escape Games | Mohegan Sun | Mount Southington Ski Area | Mystic Aquarium | Mystic Seaport Museum | Mystified Escape Rooms | Nathan Hale Homestead | New England Cider Company | Noah Webster House & West Hartford Historical Society | Old Saybrook Antiques Center | Olmo | Outer Light Brewing Company | PEZ Visitor Center | Parkville Market | Putnam River Trail | Quassy Amusement & Waterpark | Roaring Brook Nature Center | Rogers Orchards Shuttle Meadow Farm | Rose Orchards Farm | Roseland Cottage Museum | Rowanwood Farm | Salt Cave of Darien | Seaside Shadows Haunted History Tours | Shore Line Trolley Museum | Silverman's Farm | Simsbury 1820 House | Simsbury Meadows Performing Arts Center | Sleeping Giant State Park | SoNo Collection | Southington Drive-In | Spa at Saybrook Point Resort & Marina | Spoke + Spy Ciderworks | Spring Hill Vineyards | Stafford Cidery | Stamford Museum & Nature Center | Stone Row Kitchen + Bar | Strawberry Park Resort | Studio 80 + Sculpture Grounds | Supercharged Powered by Mohegan Sun - Indoor Karting & Trampoline Park | Tapping Reeve House & Law School | Taste of New Haven Tours | Tavern at Graybarns | Tavern on State | Taylor Brooke Brewery | The Aldrich Contemporary Art Museum | The Charles | The Dinosaur Place at Nature's Art Village | The Farmhouse at Maple View Farm | The Glass House | The Goodwin Hotel | The Inn at Woodstock Hill | The Mark Twain House & Museum | The Study at Yale | The Wallingford Victorian Inn | The West Lane Inn | The Whaler's Inn | Town of Cornwall | Town of Cornwall | Town of Durham | Town of Enfield | Town of Essex | Town of Farmington | Town of Glastonbury | Town of Hebron | Town of Lebanon | Town of Litchfield | Town of Mystic | Town of New Hartford | Town of Plymouth | Town of Putnam | Town of Wallingford | Town of Wethersfield | Tribus Beer Company | Tribus Beer Company | Two Roads Brewing Company | Urban Lodge Brewing | Visit Collinsville | Wadsworth Atheneum Museum of Art | Wall to Wall: The New London Mural Walk | West Cornwall Covered Bridge | Willimantic Brewing Company | Wilton Historical Society | Windham Textile and History Museum | Winvian Farm | Wolf's Den Family Campground | Woodbury Antiques Trail | Yale University Art Gallery | Yale University Visitor Center | Yankee Cider Barn at Staehly Farms