Search
To find where your business has been featured in the Office of Tourism's advertising, PR, emails, and articles in the last year or more, type your business name in the search box below. As you type, you'll see a drop down list of matches. Select your business name to see results.
2 Result(s) in Captain Morgan's Boat Training & Charters, LLC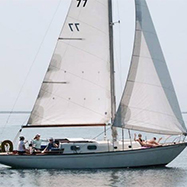 One of Connecticut's greatest attractions is its long-standing love affair with the water — from its history as one of the country's first maritime ports to today's shoreline and riverside marinas filled with fishing boats and pleasure craft. Even if you don't have a yacht (or a dinghy) of your own, there are many places you can rent, hire or charter a boat to explore some of the best sights (and most amazing views) on the water.
Featuring: Argia Mystic Cruises | Black Hall Outfitters - Old Lyme | Black Hawk | Blue Venture Fishing Charters | Bluefin Sportfishing Charters | Branford River Paddlesports, Kayaks and Tours | Captain John's Tiki Tours | Captain Morgan's Boat Training & Charters, LLC | Clarke Outdoors | Collinsville Canoe & Kayak | Hel-Cat II | Joy Ride Charters of Connecticut | Main Stream Canoes & Kayaks | Middlebank II | Osprey Sport Fishing | Poet's Lounge Charters | Real Escape | RiverQuest | Sabino | Sail-works.com | Scoot & Paddle | Sea Kayak Connecticut | Sunbeam Fleet | Volsunga IV Thimble Island Cruise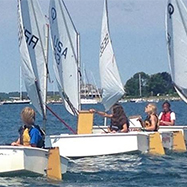 These days tourism can be so much more than ticking a few places off your list. In fact, visitors to Connecticut often seek out lessons, classes and workshops to enhance their experience. No grades or tests, but you (or even your kids) may go home with a new skill, insight or even a handmade souvenir!
Featuring: Black Hall Outfitters - Old Lyme | Branford River Paddlesports, Kayaks and Tours | Captain Morgan's Boat Training & Charters, LLC | City of Milford | Collinsville Canoe & Kayak | Fascia's Chocolates | Fired Up | Florence Griswold Museum | Gold Rush Farm LLC | Grace Farms | Greenwood Glass Blowing Studio Gallery & School | Jones Family Farms | Le Rouge Handmade Chocolates by Aarti | Lee's Riding Stable | Lime Rock Park | Mead Farm | Mystic Seaport Museum | New England Science & Sailing | Painting with a Twist | Spring Meadow Farm | The Wine Press | Thompson Speedway Motorsports Park | Town of Bethlehem | Weir Farm National Historic Site