Search
To find where your business has been featured in the Office of Tourism's advertising, PR, emails, and articles in the last year or more, type your business name in the search box below. As you type, you'll see a drop down list of matches. Select your business name to see results.
3 Result(s) in Starbuck Inn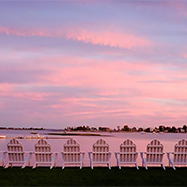 When it's just the two of you, nothing is better than a small town with romantic charm. From coastal Connecticut to the state's northeastern "Quiet Corner," the state is home to stylish towns and quaint villages that are perfect for sparking, or recharging, romance. Here are just a few of our favorites, and some things you can do to make the visit even more romantic.
Featuring: Bar Bouchée | Boardman House Inn | Brushmill by the Waterfall | Chester/Hadlyme Ferry | Clam Castle | Club Getaway | Fife 'n Drum Restaurant & Inn | Gillette Castle State Park | Grano Arso | Hammonasset Beach State Park | Kent Falls Brewing Company | Kent Victorian Lodging & Vacation Rental | Lenny & Joe's Fish Tale Restaurant (Madison) | Little House Brewing Company | Madison Beach Hotel | R.J. Julia Booksellers | RJ Café & Bistro | Riverwind Inn Bed & Breakfast | Rolling River Antiques | Rolnick Observatory | Roseland Cottage Museum | Scranton Seahorse Inn | Soleil & Suns Bakery | Starbuck Inn | Taylor Brooke Winery | The Inn at Longshore | The Inn at Woodstock Hill | The Westport Inn | Town of Chester | Town of Kent | Town of Madison | Town of Westport | Town of Woodstock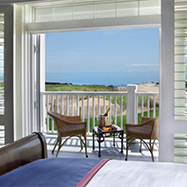 It's so good to get away again. Escape to a private hotel room, kick back, rest your head, and maybe even enjoy a complimentary breakfast – sounds good to us!
And safety is the top priority, so Connecticut hotels and lodging locations are following guidelines to make sure you can just focus on relaxing when you visit!
Featuring: Circle Hotel Fairfield | Connecticut River Valley Inn | Madison Beach Hotel | Microtel Inn & Suites - Uncasville | Stanton House Inn | Starbuck Inn | The Fitch House B&B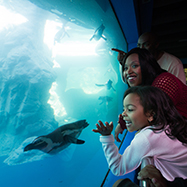 What's Now Open
Overview: It's so good to get back out and reconnect to culture, especially when it comes to Connecticut's aquariums, museums, and more.  And these attractions are working hard with new protocols to enhance your fun and safety, too. From aircrafts to art, marine life to history, there's so much to explore.
Audience: Consumer
Sent: 2020-07-16
Featuring: 116 Crown | Arrigoni Winery | Branford River Paddlesports, Kayaks and Tours | Breakwater | Charter Oak Brewing Company | Circle Hotel Fairfield | City of Waterbury | Connecticut River Valley Inn | Connecticut Science Center | Connecticut's Beardsley Zoo | Cugino's Italian Restaurant | Fire at the Ridge | Flanders Fish Market & Restaurant | Gouveia Vineyards | Grano Arso | J Restaurant & Bar | Keeler Tavern Museum (c.1713) | Lyman Allyn Art Museum | Madison Beach Hotel | Mansfield Drive-In Theatre & Marketplace | Marty's Cafe | Microtel Inn & Suites - Uncasville | Millwright's Restaurant | Mystic Aquarium | Mystic Seaport Museum | Mystified Escape Rooms | New England Air Museum | PEZ Visitor Center | Poet's Lounge Charters | Powder Ridge Mountain Park & Resort | Preston Ridge Vineyard | Quassy Amusement & Waterpark | Safari Golf | Saltwater Farm Vineyard | Sharpe Hill Vineyard | Slipaway River Tours | Stanton House Inn | Starbuck Inn | The Dinosaur Place at Nature's Art Village | The Fitch House B&B | The Mark Twain House & Museum | The Mattabesett Canoe Club | Two Roads Brewing Company | Urban Lodge Brewing | Villa Italia Ristorante & Bar | Vintage Radio & Communications Museum of Connecticut