Search
To find where your business has been featured in the Office of Tourism's advertising, PR, emails, and articles in the last year or more, type your business name in the search box below. As you type, you'll see a drop down list of matches. Select your business name to see results.
3 Result(s) in Lapsley Orchard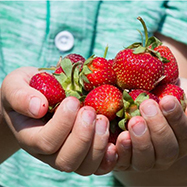 No matter the season, you'll find farm fresh goods popping up all over Connecticut! What better way to enjoy it than to pick your own? Take a trip to the farm, find your favorite fruits and flowers and bring them home for farm fresh baking and a stunning centerpiece. And don't forget about pumpkins and Christmas Trees! To make it easier, we've gathered a short list of spots that are open to safely pick your own.
Featuring: Angevine Farm | Belltown Hill Orchards | Bishop's Orchards Farm Market & Winery | Blue Jay Orchards | Buell's Orchard | City of Norwalk | Drazen Orchards | Dzen Tree Farm | Easy Pickin's Orchard | Ellsworth Hill Orchard & Berry Farm | Fairview Tree Farm | Holmberg Orchards & Winery | Johnny Appleseed's Farm | Jones Family Farms | Karabin Farms | Lapsley Orchard | Lavender Pond Farm | Lyman Orchards | Maple Lane Farms | Miller Tree Farm | Oak Ridge Tree Farm | Rogers Orchards Shuttle Meadow Farm | Rose's Berry Farm | Scott's Yankee Farmer | Starberry Farm | The Pickin Patch at Woodford Farm | Town of Burlington | Town of Redding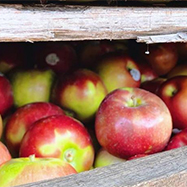 Fall is New England's time to shine. Gorgeous foliage, warm sunny days and crisp cool nights, and miles of farmland just right for pumpkin patches and apple orchards, make it arguably the best season of all around these parts. Eastern Connecticut is no exception, as it boasts some of the best spots in the region for fall fun. From roadside farm stands to acres of orchards, here are our picks for must-visit locales!
Featuring: B.F. Clyde's Cider Mill | Buell's Orchard | Edmondson's Farm | Lapsley Orchard | Whittle's Willow Spring Farm
Worcester Living
Print article highlighting foliage along Route 169
Published Date: 2020-09-15
Featuring: City of Norwich | Lapsley Orchard | Roseland Cottage Museum | The Last Green Valley | The Vanilla Bean Café | Town of Brooklyn | Town of Canterbury | Town of Pomfret | Town of Putnam | Town of Woodstock | Woodstock Orchards LLC