Search
To find where your business has been featured in the Office of Tourism's advertising, PR, emails, and articles in the last year or more, type your business name in the search box below. As you type, you'll see a drop down list of matches. Select your business name to see results.
2 Result(s) in Hungry Tiger Music Club & Cafe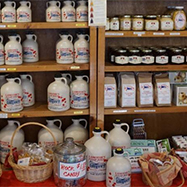 Maple season is a wonderful time in Connecticut! From early February to late March, you can find Connecticut maple farms hard at work tapping the state's first agricultural product – and you can find all of Connecticut celebrating alongside them. From fun events, to syrup farms, to signature maple treats, Connecticut is marvelously maple. So, make it a maple day (or month) and check out these great ways to celebrate maple season in Connecticut.
Featuring: A.C. Petersen Farms | Ambler Farm | Bats of Bedlam Maple Farm | City of Norwalk | City of Stamford | Craft 260 Beer Bar Bistro | Flanders Nature Center/Land Trust | Geronimo Bar & Grill | Gofer Ice Cream (Stamford) | Hungry Tiger Music Club & Cafe | Hydeville Sugar Shack | J House Greenwich | Lamothe's Sugar House | Litchfield Distillery | Lyman Orchards | Mia's Prime Time Cafe | New Canaan Nature Center | Northwest Park & Nature Center | Stamford Museum & Nature Center | Stamford Museum & Nature Center | Sweet Wind Farm Sugarhouse & Farm Stand | The Dudley Farm Museum | The North House | The Sloppy Waffle | The Vanilla Bean Café | Town of East Lyme | Town of Hebron | Town of New Milford | Town of Redding | Town of Watertown | Town of Westport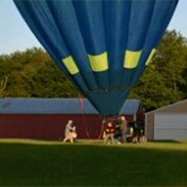 Find Fun This March
Overview: Looking for something fun to do in March? Whether you want something active, relaxing, cultural, nature-oriented or romantic, we have you covered. Check out these great ideas to make the most of your month!
Audience: Consumer
Sent: 2020-03-05
Featuring: A.C. Petersen Farms | Aer Blarney Balloons, LLC | Ansonia Nature & Recreation Center | Audubon Sharon | Bats of Bedlam Maple Farm | Beinecke Rare Book & Manuscript Library | Berkshire Balloons | Bridgeport Islanders | Cheshire Coffee | Christy's Irish Pub | City of Bridgeport | City of Bristol | City of Danbury | City of Hartford | City of Meriden | City of Milford | City of New Haven | City of Norwalk | City of Norwich | City of Stamford | City of Torrington | Connecticut Convention Center | Connecticut Dinosaur Trail | Connecticut Historical Society Museum and Library | Connecticut Irish-American Heritage Trail | Connecticut Science Center | Connecticut State Museum of Natural History & Connecticut Archaeology Center | Connecticut Whale | Craftsman Cliff Roasters | Dish Bar & Grill | Donahue's Madison Beach Grille | Donovan's | Duffy's Tavern | Fired Up | Flanders Nature Center/Land Trust | Fresh Salt at Saybrook Point Resort & Marina | Garde Arts Center | Geronimo Bar & Grill | Greenwood Glass Blowing Studio Gallery & School | Gunn Memorial Library & Historical Museum | Harp and Hound Pub | Hartford Wolfpack | Higher Grounds Coffee House & Art Gallery | Hungry Tiger Music Club & Cafe | Hydeville Sugar Shack | IT Adventure Ropes Course | Inishmor Pub | Inn at Harbor Hill Marina | Institute for American Indian Studies | Interlaken Inn, Resort & Conference Center | Ireland's Great Hunger Museum | J House Greenwich | JavaHut Cafe & Bistro | John Davenport's Restaurant | Jorgensen Center for the Performing Arts | Lamothe's Sugar House | Litchfield Distillery | McLadden's Irish Public House | Mia's Prime Time Cafe | Middletown Roller Skating Rink | MindBreak Escape Rooms | Molten Java | Museum of Connecticut History | Mystic Aquarium | Mystified Escape Rooms | New Canaan Nature Center | Northwest Park & Nature Center | O'Neill's Pub & Restaurant | Painting with a Twist | Park & Oak Restaurant | Playwright Irish Pub & Restaurant | Roaring Brook Nature Center | Ron-A-Roll Indoor Roller Skating Center | Safe Harbor Escape Rooms | Shubert Theatre | SoNo Nightlife | Stamford Museum & Nature Center | Stanley-Whitman House | Stony Creek Brewery | Sweet Wind Farm Sugarhouse & Farm Stand | Tavern on Main | Tea Roses Tea Room | Team vs Time - Premier Room Escape | The Corner Restaurant | The Dudley Farm Museum | The Half Door | The Lansdowne Irish Pub & Music House | The Public House | The Sloppy Waffle | The Sloppy Waffle (Bloomfield) | The Vanilla Bean Café | Town of Avon | Town of Avon | Town of East Lyme | Town of Essex | Town of Fairfield | Town of Glastonbury | Town of Greenwich | Town of Hebron | Town of Kent | Town of Montville | Town of Mystic | Town of Naugatuck | Town of New Milford | Town of Plymouth | Town of Putnam | Town of Redding | Town of Ridgefield | Town of Seymour | Town of Simsbury | Town of Southington | Town of Stonington | Town of Westport | Town of Woodbury | Toyota Oakdale Theatre | Vaughan's Public House | Velvet Libations | White Horse Country Pub | Wigwam Escape