Search
To find where your business has been featured in the Office of Tourism's advertising, PR, emails, and articles in the last year or more, type your business name in the search box below. As you type, you'll see a drop down list of matches. Select your business name to see results.
2 Result(s) in Hallmark Drive-In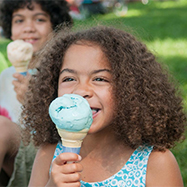 Nothing licks a hot summer day like ice cream! Whether you're on the shoreline, on an inland adventure, or driving along a scenic road in the Quiet Corner, the Sundae Drives brochure will take you to some of the best ice cream that eastern Connecticut has to offer. So what are you waiting for? Hit the ice cream trail!
Featuring: Buttonwood Farm Ice Cream | Ekonk Hill Turkey Farm | Hallmark Drive-In | Hank's Dairy Bar | Michael's Dairy | Mystic Drawbridge Ice Cream | Salem Valley Farms Ice Cream | The Farmer's Cow Calfe & Creamery | UConn Dairy Bar | We-Li-Kit Farm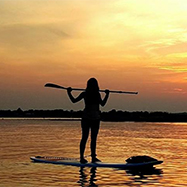 Where are you on the adventure meter: madcap, somewhat gutsy or along for the ride? No matter! You can have a perfect-10 experience on one of Connecticut's clear and refreshing rivers and lakes. Check out some choices below. And if you're not seeking thrills but just want a quiet day in nature, here are some suggestions for you, too.
Featuring: Black Hall Outfitters - Old Lyme | Branford River Paddlesports, Kayaks and Tours | Candlewood Lake Town Park | Clarke Outdoors | Connecticut River Museum | Essex Steam Train & Riverboat | Farmington River Tubing | Gillette Castle State Park | Hallmark Drive-In | Lake McDonough | Lakeside Watersports | Main Stream Canoes & Kayaks | Mount Tom State Park | Old Lyme Inn | Salmon River State Forest | Satan's Kingdom State Recreation Area | Stony Creek Brewery | West Cornwall Covered Bridge