Search
To find where your business has been featured in the Office of Tourism's advertising, PR, emails, and articles in the last year or more, type your business name in the search box below. As you type, you'll see a drop down list of matches. Select your business name to see results.
4 Result(s) in Aquila's Nest Vineyards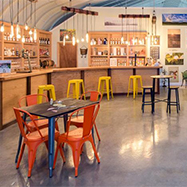 What better way to get into the holiday spirit than with...holiday spirits? It's the perfect time to venture out and discover Connecticut's growing number of next-generation craft distilleries, wineries and breweries which are gaining followings and racking up awards. Many are right here in the Litchfield Hills, offering on-site tours and tastings. Some serve upscale fare to elevate the experience. You'll find many of them on the Connecticut Spirits Trail; just be sure to check their websites before you go, as hours and offerings may change due to COVID-19.
Featuring: Aquila's Nest Vineyards | Bailey's Backyard | Charter Oak Brewing Company | DiGrazia Vineyard & Winery | Farmhouse Restaurant | Haight-Brown Vineyard | Hawk Ridge Winery | Litchfield Distillery | Mine Hill Distillery | Nod Hill Brewery | West Street Grill | White Horse Country Pub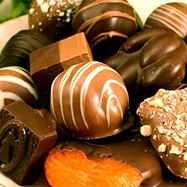 There simply aren't many things in this world more loved, more appreciated, more craved, than chocolate. Chocolatiers are magicians who transform the simplest ingredients into not just delicious confections, but works of art. Fortunately, Litchfield Hills has no shortage of these dedicated artisans who understand that we can't live without them!
Featuring: Aquila's Nest Vineyards | Bridgewater Chocolate Factory & Factory Store - Brookfield | Brookfield Craft Center | Castle Hill Chocolate | Fascia's Chocolates | Institute for American Indian Studies | Noteworthy Chocolates | Rolling River Antiques | Six Spoons Chocolatier | The Aldrich Contemporary Art Museum | Town of Kent | Town of Litchfield | Town of Ridgefield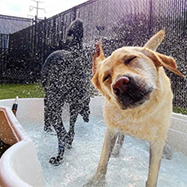 It's no secret that the pandemic has turned our lives upside down, including the way we dine, play, and travel – but that hasn't stopped these businesses from opening new ventures during these difficult times. We've rounded up a few of the new experiences that have popped-up in the last year, all of which have been designed with safety in mind. From new Covid-safe dining models to unique ways to relieve stress, check out these new options invented with a little help from Mother Necessity.
Featuring: Aquila's Nest Vineyards | City of Bridgeport | City of Middletown | City of New Haven | NewSylum Brewing | Parkville Market | Sift Bake Shop | Six Summit Gallery | Smash Avenue | The Essex Public Market & Food Hall | The Lloyd | The Vault Virtual Reality | Town of Fairfield | Town of Greenwich | Town of Mystic | Town of Newtown | Young Buns Donghnuts
WRCH-FM
Weekly radio and online spot highlighting things to do and see in Connecticut.
Published Date: 2021-02-23
Featuring: Aquila's Nest Vineyards | Gouveia Vineyards | Priam Vineyards | Sunset Meadow Vineyards